Oyster Bay Supervisor Saladino kicks off campaign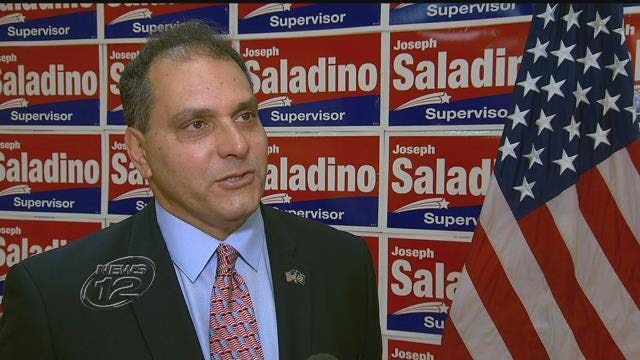 Oyster Bay Town Supervisor Joe Saladino, who was appointed earlier this year, officially kicked off his campaign Saturday for election this fall. 
The Republican and former state assemblyman insisted that it was a new day in Oyster Bay after corruption charges prompted his predecessor to step aside.
"Our leadership has provided a new way of choosing concessionaires. We're getting five times the amount of rent…a new town ethics board, a new town attorney who's a federal prosecutor," says Saladino. 
Woodbury Dentist Marc Herman, the Nassau Democratic Committee's choice to unseat Saladino, disagrees that it's a "new day."
"Every time interim Supervisor Saladino speaks, it's the same day in Oyster Bay. It's like Groundhog Day," says Herman. 
Herman says only the voters can change the culture of a town dominated by Republicans for years.
"The hardworking people of Oyster Bay deserve a government that is elected, not appointed," he says. 
Last month, Democrat Christine Pelleigrino won a special election for the Assembly seat formerly held by Saladino. Some say that race may be a precursor of what's to come on town and county races in the fall. 
Saladino isn't buying it. 
"We have the experience. We are turning around the Town of Oyster Bay," he says. 
Saladino is running alongside a slew of fellow Republicans who were recently appointed to the Town Board.
Meanwhile, Jericho attorney Jonathan Clarke has announced his intention to challenge Herman to a Democratic primary in the race for supervisor.
News 12 has recently updated to a brand new version of our iOS and Android apps.  If you don't have auto updates enabled on your devices, head to the App Store or Google Play Store to update to the latest version.  This will ensure you keep getting up-to-date local news, traffic and weather information.