Nassau County Clerk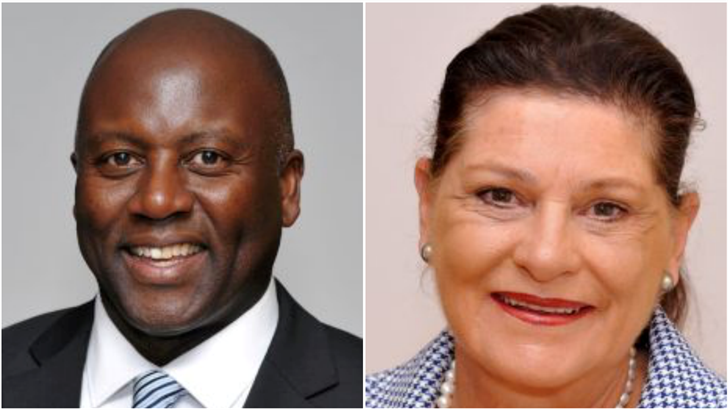 Bennett, 51, of Baldwin, is running on the Democratic, Working Families and Women's Equality party lines. He is making his first run for public office. A Hofstra University graduate, he has a bachelor's degree in business management and economics and a master's in human resources. Bennett served as Nassau's director of Equal Employment Opportunity and as deputy director of minority affairs under former county executive Thomas Suozzi. He served two years as executive director of the Empire State Development Corp.'s division of minority and women's business development, appointed by Gov. Andrew M. Cuomo in 2011. He runs a management consulting firm, J.K. Bennett and Associates, which he started in 2010. It specializes in business development and diversity issues. He is married, and has three children.

Bennett said he wants to bring accountability, professionalism, service and innovation to the county clerk's office, to make sure that its public records are accessible and protected. He said he would use his experience in county and state government to provide better management of the clerk's office records and employees while updating its operations to reflect 21st century technology. He said he helped streamline the purchasing office and procurement system while working in Nassau. At the state level, he said he converted the certification process for minority- and women-owned businesses from paper to an online system.

O'Connell, 66, of East Williston, is running on the Republican, Conservative, Independence, Reform and Tax Revolt party lines. O'Connell is a registered nurse and an attorney, graduating from Flushing Hospital and Medical Center School of Nursing as well as St. Joseph's College and St. John's University of Law. She was a state assemblywoman for eight years before becoming clerk in 2006. O'Connell is married and has a son.

O'Connell said she took over an office that had a 2 million document backlog and turned it into one of the fastest electronic-recording county clerk offices in the state, with a four-hour turnaround time for e-recording land documents and e-filing court documents. She said office land records are now available online at USlandrecords.com for users to access remotely and view at no cost. She said the office ran the demonstration project for the start of the e-filing court records program. The office also has an online court document requisition system that allows users to request documents online and be told when they will be available in the office. Now regional chair of the metro section of the state county clerk's association, O'Connell said she established evening office hours every Tuesday and installed a full-time help desk in the lobby. She said she helped establish a county veterans court to serve special needs of veterans and has opposed fee hikes proposed by the county executive and approved by the county legislature.