Tentative deal reached between Clare Rose, beer delivery workers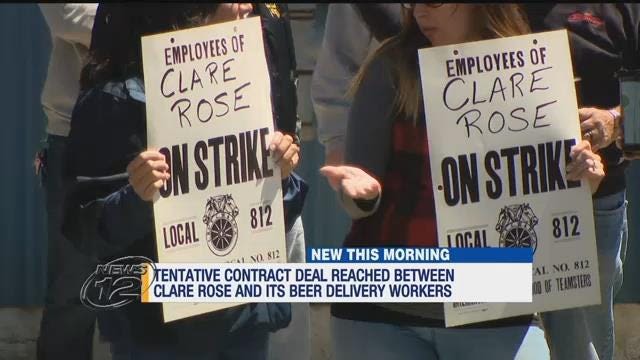 Long Island's largest beer distributor has reached a tentative deal with its delivery workers.
The deal comes after months of disagreement at Clare Rose over pension and pay.
More than 130 Clare Rose workers will return to work at the warehouses or driving their trucks for deliveries across Long Island, officials say.
According to the union, a new contract was reached late last night.
Union officials tell News 12 that the company will continue to contribute to the workers' pension instead of switching to a 401K plan.
Ed Weber, president of Local 812, said in a statement, "We are pleased to reach this agreement with Clare Rose that preserves our pension, provides fair wages under a new sales model, and gets our members back to work."
Officials with the union and company are expected to vote on the new contract on Saturday.