Gov. Cuomo's tip elimination plan draws critics, supporters to hearing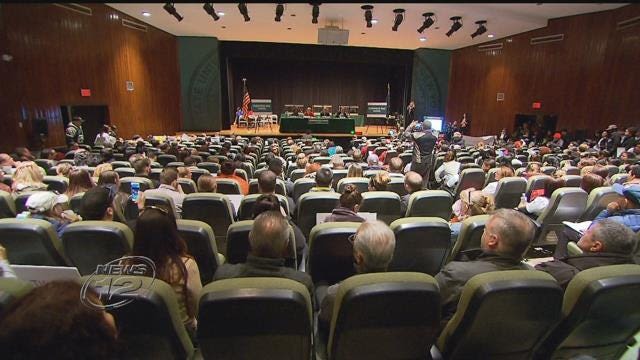 Supporters and critics of Gov. Andrew Cuomo's proposal to eliminate tip credits flocked to Farmingdale State College Friday for the first of seven public hearings on the issue.
The governor said in his State of the State proposals that tips have come to serve as a critical wage subsidy that brings workers' wages just up to the legally mandated minimum wage. Gov. Cuomo's proposal would take away an employer's right to pay workers less than minimum wage.
The state Department of Labor said 150 people registered to speak during the public hearing. There were so many people that they couldn't even fit in the auditorium, and they had to open a second room.  
Stephen Hansman owns The Bayhouse Restaurant in Rosedale. He told News 12 that if the proposal passes, he may have to increase menu prices or lay off some of his staff.
"I'm somewhat of a seasonal restaurant, so I would probably look into closing for three or four months a year," said Hansman.  If that happens, bartender Nancy Mastorakis said she would have to look for a new job.
"We're going to lose a lot of money. I'm not going to be able to pay for my daughter's tuition. I need this extra money basically to survive in New York today," she said.
Six more public hearings will be held throughout the state before any decision is made.