Newsday: Testing for 1,4-dioxane on LI progressing slowly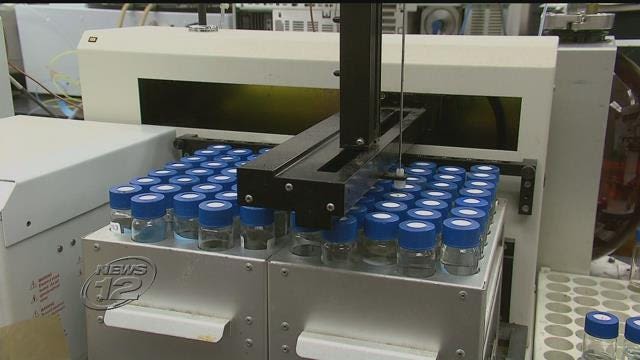 A report in Newsday highlights concerns that the state is dragging its feet when it comes to testing groundwater on Long Island for a chemical that is a possible carcinogen.
The chemical, 1,4-dioxane, is found in solvents and personal care products, and has been detected in Long Island's water. Environmentalists say they are not surprised that tests done by the New York state Department of Environmental Conservation have found the chemical in the water beneath some Long Island Superfund sites.
But according to the
report in Newsday
, the state's testing is off to a slow start. Records obtained by the newspaper show that less than 20 percent of the Superfund sites in Nassau and Suffolk counties have been screened so far.
"When we looked at the public records, we found they had looked at 29 of the 154 sites," says Newsday reporter
Emily Dooley.
Of the sites tested, elevated levels of 1,4-dioxane were detected. And at one site, a former chemical plant in Old Bethpage, levels were detected at eight times the permissible level.
In Bethpage and Hicksville, drinking wells have also been shut down because of elevated levels of the chemical. Bethpage is planning to install the first filtration system on Long Island that will remove 1,4-dioxane from the water.
In the meantime, environmentalists are calling on the DEC to pick up the pace.
"We need to make sure that when we filter and treat these Superfund sites, that we're getting all of the toxic chemicals -- not just some of them," says Adrienne Esposito, of Citizens Campaign for the Environment.
DEC Commissioner Basil Seggos told Newsday he expects that all 154 Long Island sites will be tested by the end of 2018.