Man accused of scamming homeowners out of STAR rebate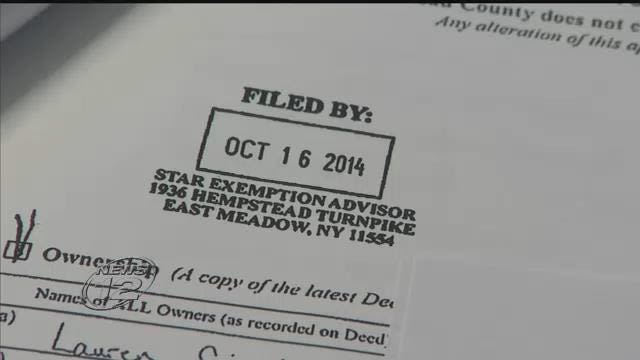 An East Meadow man is accused of scamming homeowners out of their STAR property tax rebates.
The state attorney general's office says YCA Corp. and its owner, Arie Gal, scammed thousands of homeowners out of more than $1.5 million. Prosecutors say Gal charged excessive fees to enroll people in the STAR program, which partially exempts homeowners from school property taxes if they earn less than $500,000 a year. Enrollment in the STAR program is free.
Gal's forms were slightly different from the standard free enrollment form -- his had a stamp on the page. Many victims didn't even know they were doing business with a private company until they were sent an invoice.
YCA Corp. has now been shut down by the attorney general's office and a judge has ordered Gal to return all the victims' money, plus pay additional fines.
Homeowners who say they were scammed, like Lauren Ciardullo and Phillip Coiro, are relieved to hear the news.
"I said to him in court, 'I don't know how you sleep at night because you're not even doing a job. You're just preying on first-time homebuyers that don't even know what they're doing yet,'" Ciardullo says.