Long Beach pays it forward, collects donations for Harvey victims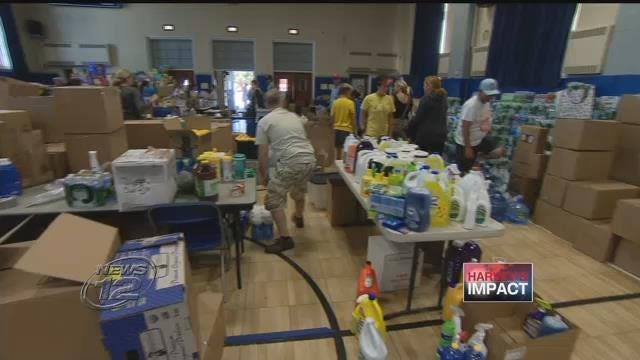 Volunteers were working like a well-oiled machine in Long Beach Friday – collecting and sorting many donations that will be sent to Hurricane Harvey victims in Texas. 
Dozens of people were working at St. Mary's Church, which has become a main hub for donated items. 
Tim Kramer, who lost his Long Beach home during Superstorm Sandy, started the massive donation drive on Monday after watching the images out of Texas. After making a post on Facebook, donations started to pile up. 
"I said, 'It is time to roll Long Beach,' and we have been rolling ever since," said Kramer. 
The momentum has not slowed down. Trucks full of donated supplies continue to arrive and volunteers of all ages keep on stacking and packing. 
The donations will be packed into two tractor-trailers the community paid for and head to southern Texas on Saturday. Volunteers say more trucks are needed due to the amount of donations they received.