ICE's license plate database deal raises privacy concerns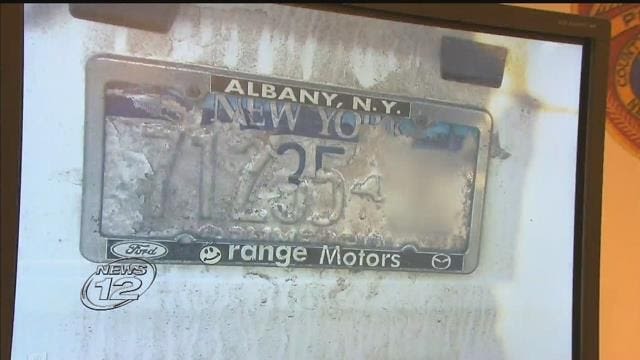 Immigration and Customs Enforcement has inked a contract with a firm to gain access to a national database of license plates, and the move is raising concern among civil libertarians and immigrants.
ICE partnered with Vigilant Solutions, a top source for license plate records with more than 2 billion license plate photos. Using the database, ICE agents will be able to see where a license plate has been in the last five years, as well as the addresses of an individual connected to the license plate and known associates.
Civil liberties groups believe the massive surveillance system with real-time location tracking is problematic on several fronts.
"Part of that issue is that they cast a wide net, they pick up everybody's license plates, innocent people," says Susan Gottehrer, of the NYCLU. "And usually we have a presumption in this country that if you're going to be interacting with law enforcement, it would be with probable cause and due process, and scooping up everybody's license plate information really negates that idea."
Critics say the automatic license plate readers not only amount to an invasion of privacy – they feel they will also have a chilling effect on immigrant communities.

"If we have this sort of surveillance system tracking our every move, people in immigrant communities will be less willing to come forward and participate in active investigations, participate with the police, participate in the civic discourse of their jurisdictions,"' says Nelson Melgar, of the North Shore Hispanic Civic Association.
ICE issued a statement that reads in part, "Like most other law enforcement agencies, ICE uses information obtained from license plate readers as one tool in support of its investigations ... ICE is not seeking to build a license plate reader database, and will not collect nor contribute any data to a national public or private database through this contract."