New York Comic Con 2019: Everything you need to know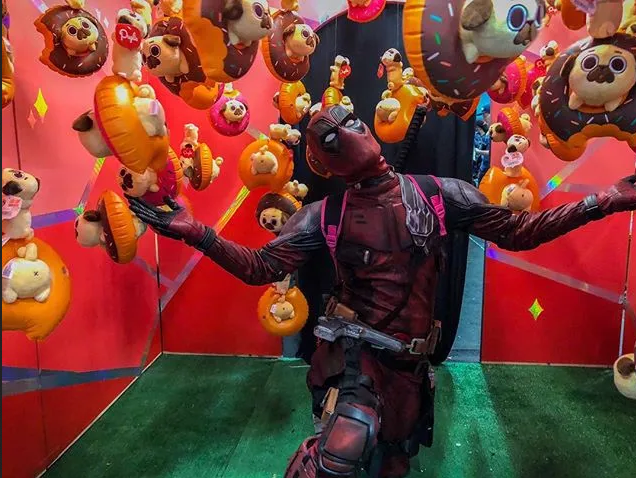 What to expect: 
All walks of life – from the ultra geeky to the profoundly cool – will attend this year's New York Comic Con. Check out News 12's coverage of the
2018 New York Comic Con
.
Stars of the Show:
Kicking off the week is Ant Man himself, Paul Rudd, who will be appearing on Thursday and Friday for autographs and photo ops. 
Also from the Marvel Cinematic Universe will be Tom Hiddleston (Loki – Thor's brother). 
Check out News 12 Digital's knowledge of the MCU!

There will also be the biggest names in comic creators and artists, fan favorite actors (Sean Astin, Billy Dee Williams) and authors.
Where to start? How about on Thursday - the voice cast and executive producers from FXX's "Archer," which is returning for an 11 season.
Friday brings an exclusive pilot screening and panelists from HBO's "The Watchmen." Showrunner Damon Lindelof ("Lost," "The Leftovers") will be on hand with producers and the stars of the new series.
Check out News 12 Digital's recap of day one!
 For "
Walking Dead
" fans, Saturday will be a monumental occasion. Panelists (who have not yet been named) will discuss the upcoming 10 season that is Sunday premiering night (Oct. 6) and the creation of the third iteration of the series that will focus on the "first generation to come-of-age in the apocalypse."
Think you're the ultimate "Walking Dead" fan? Take our quiz below and find out!
There are too many
panels
to list. Check out the schedule and plan accordingly.
Food in and around New York Comic Con:
You will have quite an appetite after walking around the convention for a few hours. Luckily, NYCC has a
food guide
for restaurants and eateries inside and near the Javits Center. 
Everything else:

Questions about security, rules surrounding photos/video and more can be found on the site's
FAQ
page. 
So break out your favorite costume, put on some comfortable walking shoes and have a blast at the 2019 New York Comic Con!