Council for Unity works to help at-risk teens on LI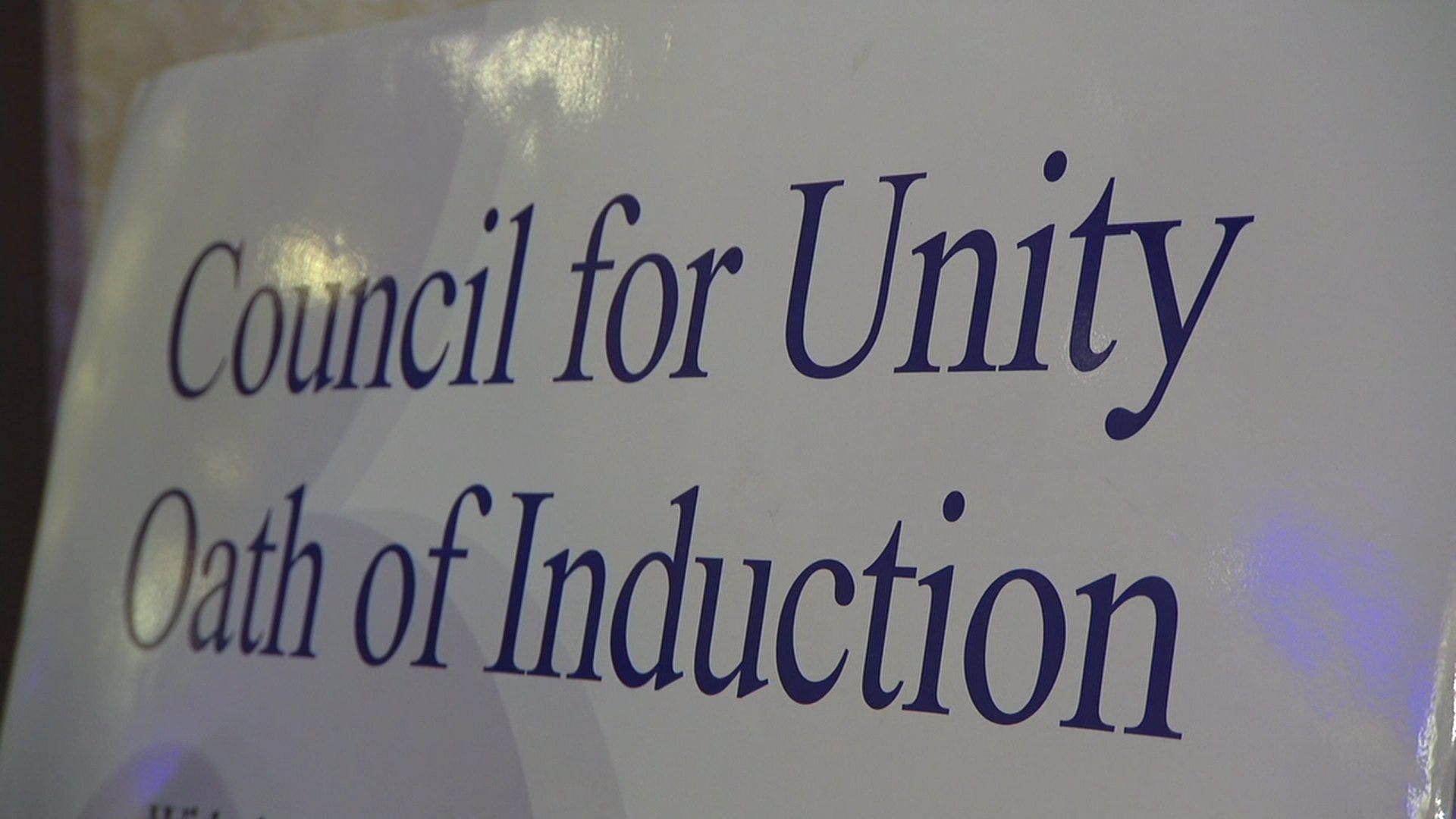 Westbury Middle School is the latest Long Island school to join the Council for Unity, a group aimed at helping at-risk teens make better choices.
The school was officially inducted with a ceremonial passing of the sword to "knight" the newest members into an organization of thousands who pledge to "slay their dragons."
The Council of Unity includes curriculum in schools and programs in correctional facilities. Its aim is to give kids a better way of life and keep them out of trouble, including away from gangs.
A number of Long Island schools already belong to the Council for Unity, including Lawrence, Riverhead and Central Islip. Many of the founders and leaders of the "council" are former gang members who say it's more important than ever to keep children on the right track.
"People draw to these gangs because they feel they're not getting the attention and love from home," says a member who goes by the name Speedy. "I've been in and out of prison for the last 41 years. These guys have a chance to put the brakes on and say 'Hey, what am I getting into. I don't want to end up like that guy.'"
Isaiah Vogelfang joined the council two years ago. A teacher saw he was having trouble in Central Islip High School and transferred him into a Council for Unity class.
"The council changed my life," he says. "I actually want to be in school. I actually like going to school now."
Friday marked one month since the suspected MS-13 murders of four young men in Central Islip. Police ask anyone with information in that case to call Suffolk Crime Stoppers at 1-800-220-TIPS.