Teens performing bike stunts in traffic spark safety concerns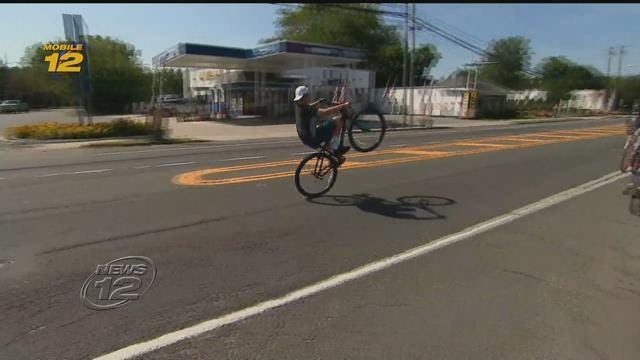 A disturbing and dangerous national trend of teens attempting stunts on BMX bikes in the middle of traffic has come to Long Island.
Some drivers say that the stunts are forcing cars to swerve away or stop, creating dangerous situations.
Some kids have posted or are imitating the stunts on social media using the hashtag #oneway.
Suffolk County says it has received complaints and that it is patrolling the area, but Legislator Tom Cilmi says enforcement is challenging.
"There's not much police can do. Heaven forbid the police start chasing bicycles and then an accident happens in that pursuit," he says.
News 12 caught up with some kids on bikes who said it's illegal for them to ride their bikes on the sidewalk but then that police tell them they can't be on the street. They say they need more places to ride.
Cilmi says there is plenty of space for the kids to ride their bicycles and do their tricks in a safe way.