Swastikas, gang graffiti found at Syosset High School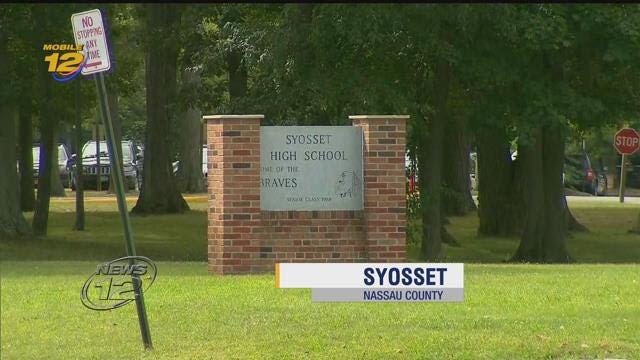 One or more vandals sprayed anti-Semitic and gang-related graffiti at Syosset High School over the weekend, Nassau police say, days before students will return from summer vacation.
"It's heartbreaking, and it's really scary," says Kieran Kelly, whose freshman year begins next Tuesday. "Crazy things are happening across the entire country, but it is really, really concerning."
A security guard found it on the back of the school early Sunday morning, according to police. They suspect it appeared between 2 a.m. and 4 a.m.
Syosset Board of Education Trustee Joshua Lafazan says he will call for stepped up security at all district buildings at the next board meeting, although the district says it does not disclose its security measures.
Nassau police say they will be stepping up patrols at schools and religious buildings.
Police and local religious leaders joined Monday to denounce hate crimes in the community.
"In the last couple of years, I'm seeing more hate," says Mindy Perlmutter, of the Jewish Community Relations Council. "I'm seeing it in Nassau and Suffolk (counties), and this is just very horrible."
Anyone with information on the graffiti is asked to call Nassau Crime Stoppers at 1-800-244-TIPS. A $5,000 reward is being offered for information that leads to an arrest.