State lawmakers pass budget extender after missing deadline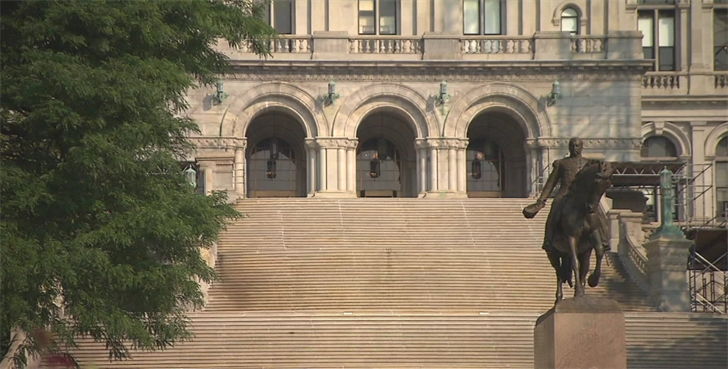 State legislators passed an emergency bill Monday to keep the state government running until a budget agreement can be reached.
The move came after lawmakers missed the deadline at 12 a.m. Saturday to approve a budget. They worked through the weekend in Albany to hammer out a deal, but as of Monday evening they were still not in agreement.
The budget extender contains a twist -- the salaries of state legislators will be withheld until a new budget is reached. The idea is to give them an incentive to compromise and strike a budget deal.
State Senate Majority Leader John Flanagan said lawmakers had little choice but to pass the emergency bill.
"I know we're doing the right thing by making sure that government stays running. Yet the irony is, I feel like we're this close -- this close -- to getting it done overall," the Republican leader says.
Some of the sticking points on the budget have included final totals for state aid, the price tag of a SUNY tuition-assistance plan, the cost of a water-protection program and a plan to raise the age of criminal responsibility in the state to 18 from the current 16.
The extender carries the budget through the end of May.