Starbucks to debut new drink with spoonful of extra virgin olive oil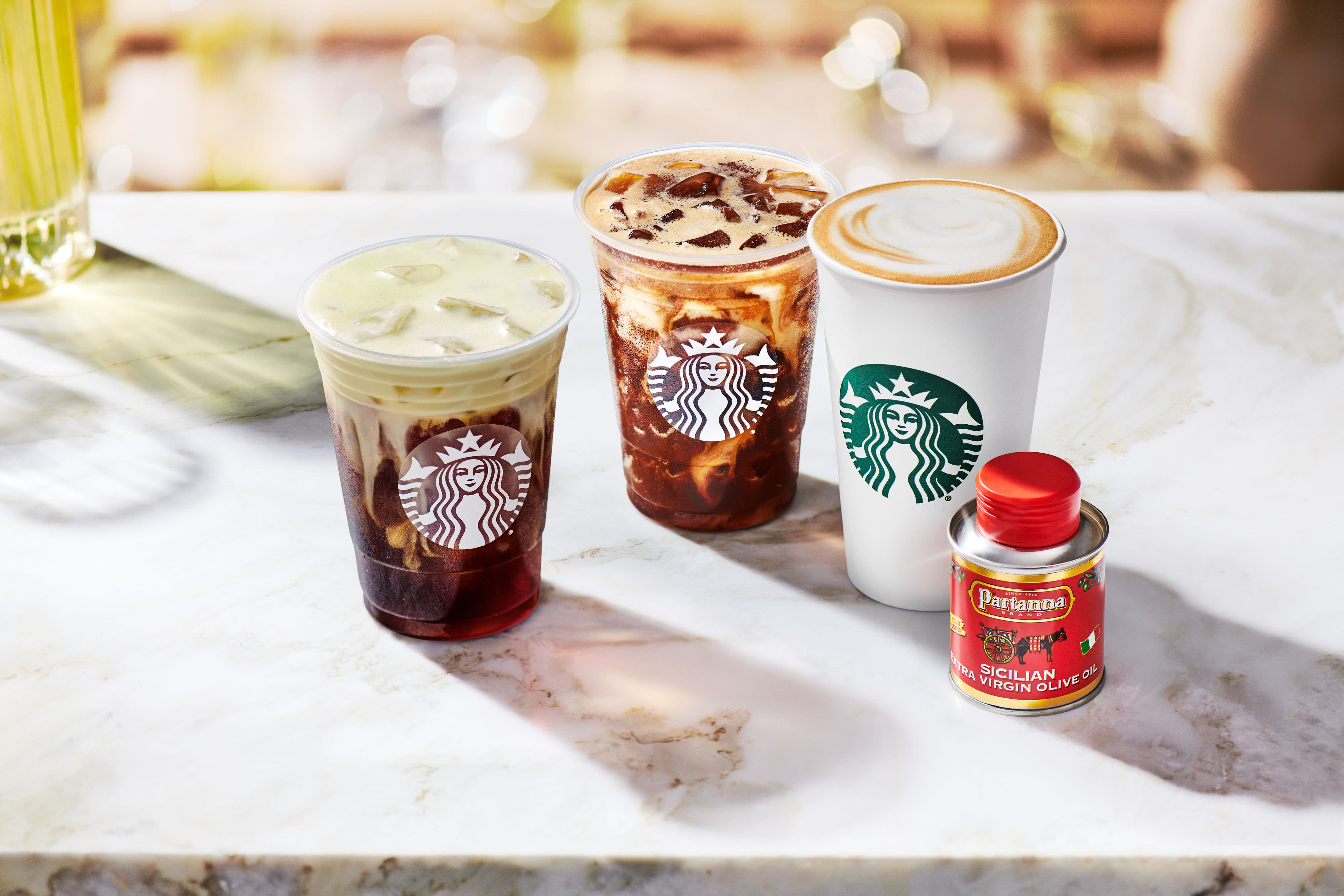 Starbucks is introducing a new line of drinks made with extra virgin olive oil.
The coffee chain is making the beverage available at cafes in Italy this week.
Versions of the new drink will be available in California this spring.
Starbucks says the drinks will eventually go global sometime this year.
For more information, click
here
.