Southampton Town Supervisor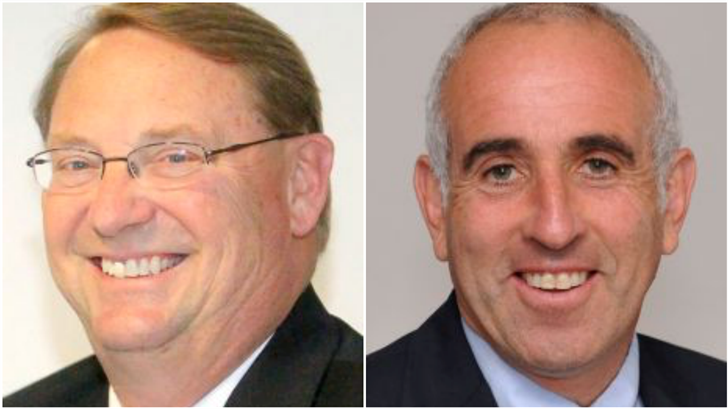 Overton, 58, of Westhampton, is making his first bid for supervisor, and his third run for office. He is running on the Republican Party line. He was a town trustee in 2014-15, but lost his re-election bid. Overton is general manager at a Quogue heating and plumbing company and a volunteer Westhampton firefighter. He is a volunteer with the homeless outreach program Maureen's Haven, and with the Moriches Bay Project, which promotes improving the bay. He earned a bachelor's degree in economics at Dickinson College, and was on the zoning board in Mount Snow, Vermont, for 10 years. He is married and has a son and two stepdaughters.

Overton said he would focus on improving water quality by identifying and moving septic system upgrades forward quickly on the properties that contribute the most to the problem of adding nitrogen to area waters. A lot of older and middle-income residents would benefit from using Community Preservation Fund rebates for incentives, he said. He also would focus on fighting the heroin and opioid problem, and work to have overdoses recognized as purposeful deaths rather than accidental deaths so dealers can be prosecuted more aggressively. Overton said he also would work on a better spirit of cooperation within town hall and with the public. "I'm a businessman," he said. "We need to move the public's requests along. People are frustrated with not getting an answer."

Schneiderman, 55, of Southampton, seeking his second term, is running on the Democratic, Conservative, Independence and Working Families party lines. Schneiderman was a Suffolk County legislator for 12 years until he was term-limited. He was a member of the Town of East Hampton Zoning Board of Appeals from 1991 until 1999, and he served two terms as East Hampton Town supervisor, from 2000 until 2004. He received his bachelor's degree from Ithaca College and a master's in teaching from SUNY Cortland. Schneiderman previously taught science at Ross School in East Hampton. A small-business owner, he operates a motel in Montauk. He has two children.

Schneiderman notes the town's AAA credit rating and his leadership on quality-of-life issues such as keeping taxes low, clean water, a low crime rate and safe streets. "I want to work with the community on improving quality-of-life issues," he said. "I've delivered two tax cuts and this is the second year with [a] property tax rate reduction, and reduced debt by $12 million over two years." He also pointed to efforts to make government accessible, including Southampton Online Solutions, the SOS app residents can use to report concerns to the appropriate town department. "We're maintaining proper levels of workforce and infrastructure to accommodate new growth, and we have a high level of public safety," he said. Schneiderman said he would continue to work on providing affordable housing and addressing wastewater issues.