Smithtown SD says administrative action taken following 2nd threat this week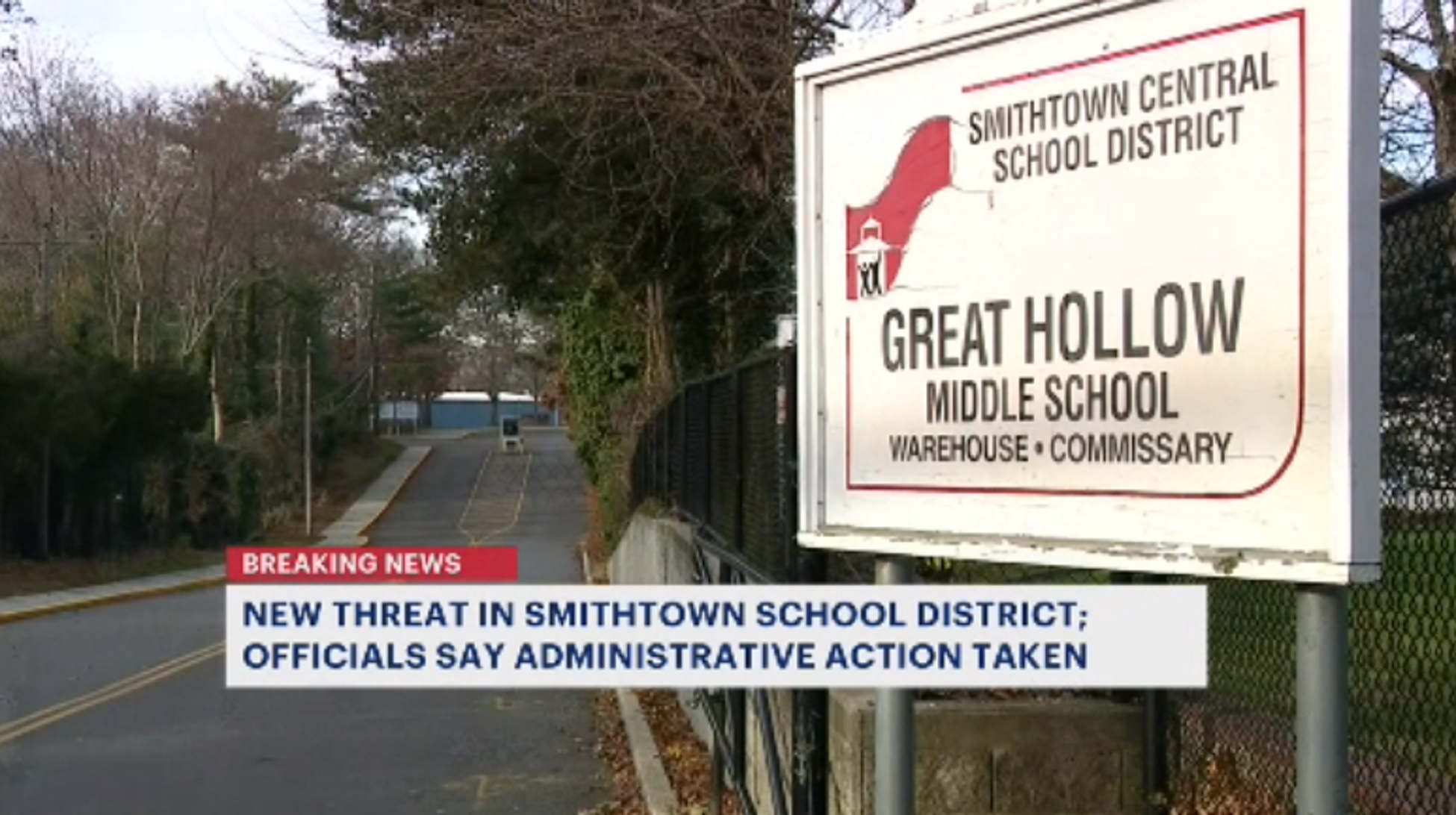 More threats were made Tuesday morning against Smithtown Central School District.
School officials say it was made by a student at Great Hollow Middle School.
The district said swift administrative action was taken and officials are confident there's no safety concerns.
Suffolk police were on site out of an abundance of caution.
The district said the first threat on Monday involved a conflict between two students at Smithtown High School West. In a statement, the district said Tuesday's threat dealt with another security matter related to that conflict:
"The district is handling two different security matters; one at Great Hollow Middle School and another at High School West. Tuesday's High School West report is associated with Monday's report. The district is working with security staff and the Suffolk County Police Department and as such is unable to comment further at this time."
The superintendent put out a letter Tuesday saying that they are "confident the statements pose no safety issue."
Two other districts have also been dealing with threats made over social media.
According to Suffolk police, threats were posted online regarding Oregon Middle School in Medford and Sachem East High School.
Police would not be specific but say they learned Monday evening that a threat was posted to social media- referencing the school.
Police said they were notified overnight of the Medford threat and stepped up a presence at the school Tuesday.
Crime Section officers were notified of the Sachem threat on Sunday night. It has been determined to be unsubstantiated. An added police presence was there on Monday.
It's unclear if any disciplinary action was taken against the students.