Services held for 3 victims of Central Islip quadruple homicide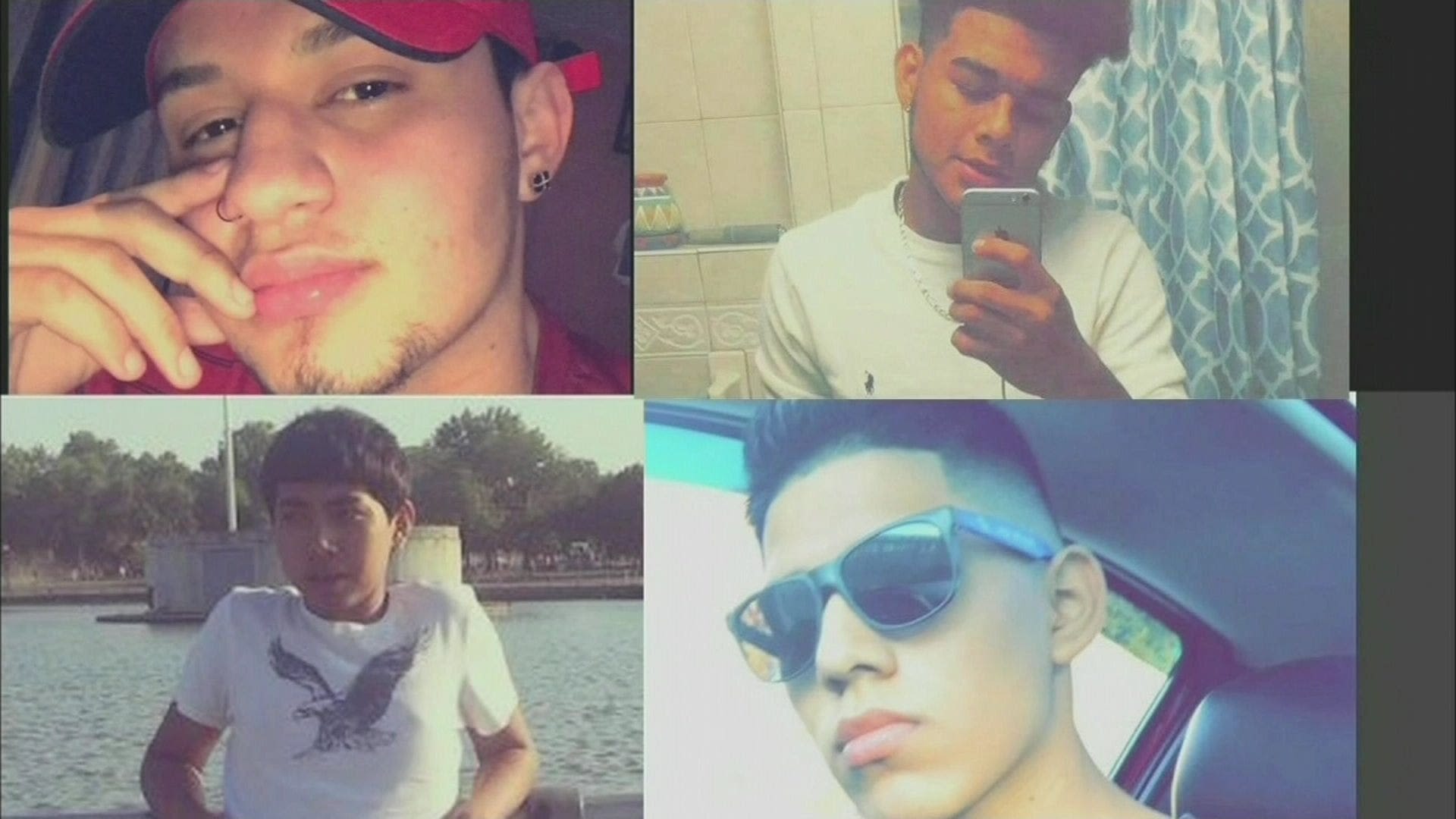 Funeral and wake services were held Wednesday for three victims of a quadruple homicide in Central Islip.
Family and friends said goodbye to 16-year-old Justin Llivicura at a Mass held at St. Joseph the Worker Roman Catholic Church in East Patchogue. Llivicura was a Bellport High School student from a devoutly Catholic Ecuadorian family and was a mechanic who loved cars, according to the pastor at his parish.
The wake for 20-year-old Michael Yadir Lopez Banegas, of Brentwood, was held in Bay Shore. Banegas' aunt says his funeral will be held in his native Honduras.
Also Wednesday was the wake for 18-year-old Jorge Tigre, held in Patchogue. His funeral will follow Thursday at an East Patchogue church.
Authorities say four bodies were found beaten and slashed to death in a wooded area of a Central Islip park last week. Police believe the killings were at the hands of the violent MS-13 street gang.
Suffolk Police Commissioner Tim Sini says there's have no update right now on the investigation, but says the department is working closely with the FBI until the crimes are solved.
"The first objective is to solve these murders as quickly as possible just like we did in Brentwood, we'll do it here. The long-term objective is to eradicate these gangs," says Sini.
A $25,000 reward is being offered for information leading to arrests in the case. Police ask anyone with information to call Suffolk County Crime Stoppers at 1-800-220-TIPS.