No injuries after LIRR train hits vehicle on tracks in Holtsville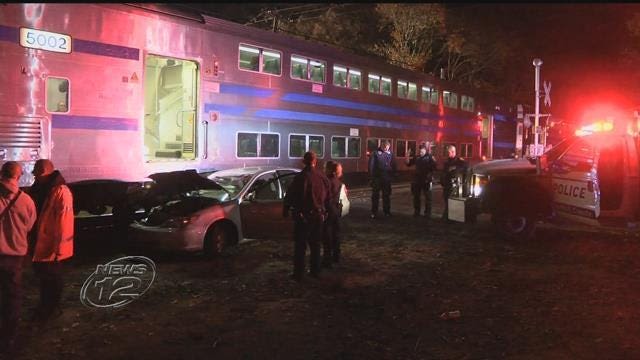 A close call after an LIRR train smashed into a car on the tracks in Holtsville.
Witnesses say a woman and a child escaped from the vehicle before it was hit at the Bluepoint Road crossing Friday night.
No word on how the car ended up on the tracks.