Hundreds turn out for Nassau PD's annual 5K run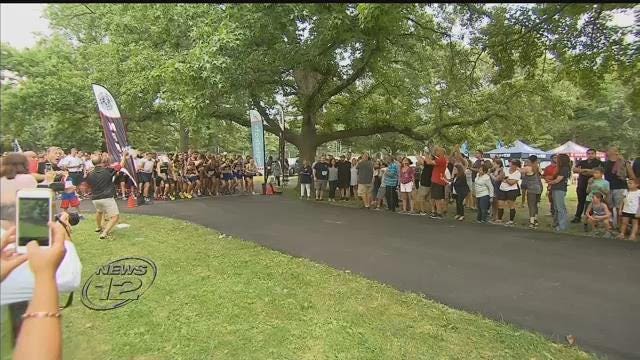 Hundreds turned out Monday for the Nassau County Police Department's 24th annual Memorial 5K Run at Eisenhower Park in East Meadow.
Among those participating was Charo Lopez, who lost her brother Arthur when he was shot in the line of duty in 2012. She says the support system she's gained through the race brings her back every single year.
Actor Kevin James, a Stony Brook native, made an appearance to honor the officers and their families.
Race winner Johnathan Schloth says thinking about each of the fallen officers pushed him along the course.
The newest class of NCPD recruits also ran in a show of support.
The money raised will be put toward scholarship funds in honor of the 36 Nassau police officers who died in the line of duty.