Nassau police cruiser involved in crash in Levittown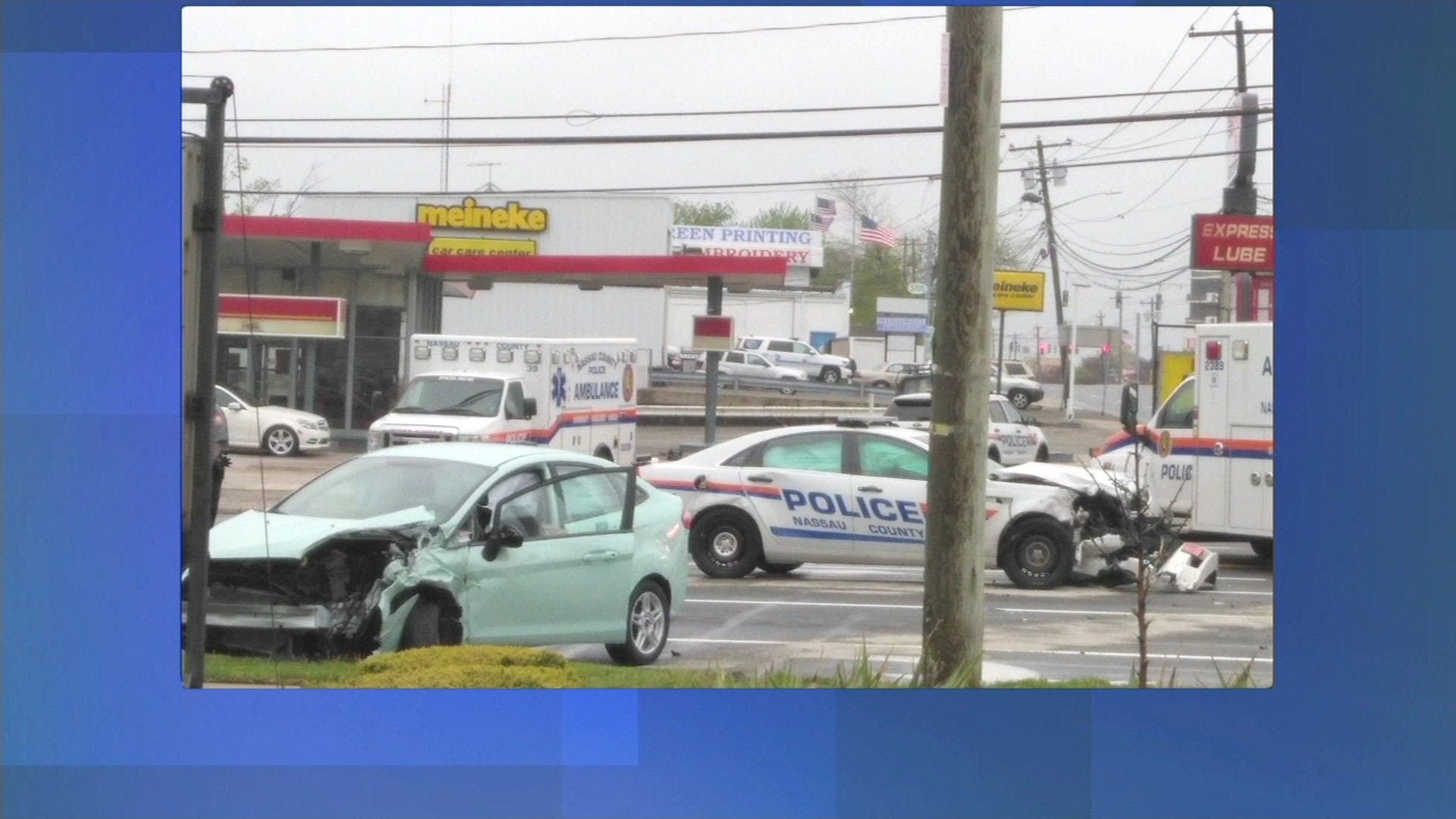 A Nassau County police cruiser was involved in a crash just before 7 a.m. in Levittown.
The incident occurred at Wantagh Avenue and Hempstead Turnpike.
Investigators told News 12 that two people were taken to the hospital for minor injuries.
It was not immediately clear if the officer was injured. There were no charges filed in the incident.