MacArthur Airport throws sendoff for Breeze Airways' inaugural flight to Richmond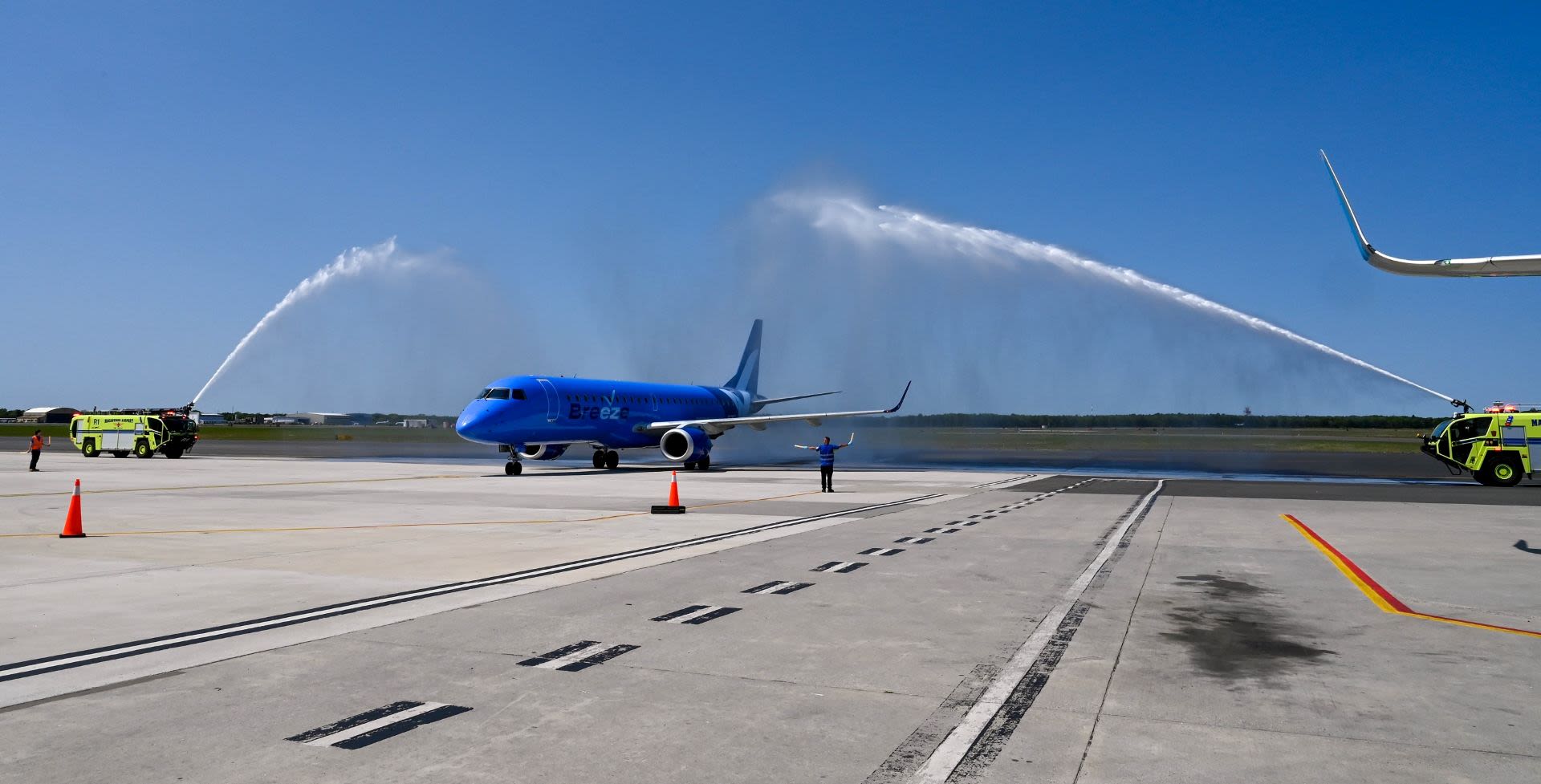 Long Island MacArthur Airport celebrated all eight Breeze Airways' destinations from the Islip airport with an inaugural "Feel the Summer Breeze" sendoff for customers flying to Richmond.
The airport and airline marked the event with a water curtain salute from the Airport Fire Rescue Team.
Breeze Airways is entering its third year of service and is adding routes on Long Island and across the country.
The airline is putting many of their routes on sale from New York for June travel with Welcome Summer Fares for as low as $44 one way.
Breeze Airways also flies to Charleston, Norfolk and Pittsburgh from MacArthur Airport. Starting in June, they will be adding year-round service to Raleigh-Durham and Portland from Long Island. The carrier also offers same-plane BreezeThru flights to Jacksonville and New Orleans.