Long Beach City Council Member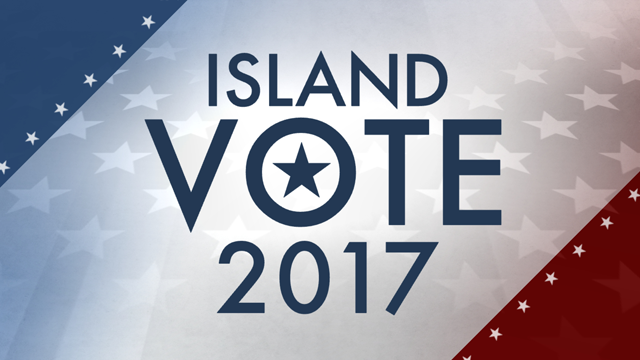 Bendo, 55, is running on the Democratic Party line. He earned an associate degree in engineering science from Farmingdale State College, a Bachelor's degree in nuclear engineering from Rensselaer Polytechnic Institute, and is a graduate of the U.S. Navy Nuclear Power program. He served six years in the U.S. Navy. Bendo is the Business Development Manager for Clean Energy Technologies at the American Society of Mechanical Engineers. He is president of the West End Neighbors Civic Association and founder of Long Beach Movies on the Beach. For the past seven years, he has been a member of an advisory committee to the U.S. Secretary of Commerce for increasing United States exports. He is married.

Bendo said he is running to bring smart, ethical and resident-focused leadership to the Long Beach City Council. He wants residents' interests to be the driving factor in decision-making. He has been a leading opponent of the developer iStar's requests for tax breaks on the Superblock property. He worked to reopen the West End library after superstorm Sandy. Bendo said he is extremely concerned about the city's mounting debt crisis, maintaining the middle-class identity of the community and enhancing the general quality of life for city residents.

Allison Blanchette, 43, is running on the Green Party line. She has lived in Long Beach since 2008 and is the executive director of the nonprofit Long Island Streets organization. She is also an educator and organizer with the New York Coalition for Transportation Safety in Nassau County. She received her bachelor's degree in urban studies and transportation planning from Hunter College and studied public administration from CUNY School of Professional Studies. She is a member of the North East Bay and Canals Civic Association, the Eastholme Civic Association and the Westholme-Walks Association. She is a steering committee member of the Safe Routes to School program in Long Beach and Nassau County.

Blanchette said she wants to promote safer streets for pedestrians and bicycles. She is in favor of mobility rights throughout the city and access to buildings, bus transportation and the beach. She wants a committee on restructuring and restoring trust in City Hall for Long Beach residents. Blanchette said the City Council should be looking out for residents' needs rather than maintaining the status quo for the current elected officials, political operatives and campaign donors. She said she wants to prioritize Long Beach residents and local businesses over a political party, real estate interests and tourists. She said she will be an advocate for public safety, health and transportation needs.

Chumi Diamond, 38, is running on the Democratic, Working Families and Women's Equality party lines. Diamond grew up in Five Towns and graduated from Shevach High School for Girls in Queens. She received her bachelor's degree in political science from Queens College and her law degree from New York Law School. She was appointed to the Long Beach City Council in February to fill the seat of Nassau County District Judge Eileen Goggin. Diamond has lived in Long Beach since 2009 and works as a law clerk to Nassau Supreme Court Justice Leonard Steinman. She has previously worked as clerk to the Nassau County Legislature and deputy director of labor relations for Nassau County.

Diamond said the next city council needs to ensure there is smart and careful development. She said the government should be accessible and provide services while protecting taxpayers. Diamond said she wants to preserve natural resources and make the city sustainable for future storms. She has worked with the council on a proposal to consolidate sewage treatment services and passed a union contract to protect every CSEA job. She touted a balanced budget and parking for energy efficient vehicles. Diamond said the city should make government more efficient and continue infrastructure improvements.

Haas, 54, is running on the Republican, Conservative and Reform party lines. He is a Long Beach resident of 20 years and works as an operations manager for Verizon. He earned his bachelor's degree at the New York Institute of Technology in Westbury and his MBA from Hofstra. He is a retired U.S. Navy lieutenant commander. He served as a helicopter pilot and led two deployments of troops to the Persian Gulf. He is single.

Haas said he ran for City Council to stop overdevelopment in the city. He said Long Beach is becoming overdeveloped and overcrowded as the city's zoning board has approved multistory-units. Haas said he is concerned about taxes and fees for services rising every year. He said the city's residents are at the mercy of special interest groups from outside the city with a lack of transparency in City Hall. Haas said he wants to restore confidence in City Hall and curb increased taxes on residents. He said the city's budget is not being managed effectively. He wants to address the lack of parking in Long Beach neighborhoods. He said previous parking studies have not been successful for residents and business owners. He has suggested striping curbs and a pilot program for residential parking passes.

Jones, 35, is running on the Republican, Conservative, Independence and Reform party lines. He is a lifelong Long Beach resident and graduate of Long Beach High School. He received an associate degree from Nassau Community College and completed an apprentice program with a sheet metal training facility in Jamaica. Jones is a Local 28 union sheet metal worker. He is a volunteer with the Waterfront Warriors aid program for veterans and the Surf For All program, providing water activities to children with disabilities. He is married.

Jones said he is concerned about keeping Long Beach residents in their homes in the face of rising expenses and taxes. He said the city is facing pending legal issues and court judgments related to development that have increased taxes on taxpayers. He said the City Council needs a homegrown resident without an agenda. He has vowed not to run for higher office if elected to the City Council. Jones said, if elected, he would stop cronyism appointments in City Hall and attack overdevelopment in the city. Jones said he supports normal-sized development and has joined the Republican ticket in a lawsuit against zoning changes to develop the Superblock property. He said he will work with the City Council to hold taxes stable. Jones said the council needs a new Republican majority to move the city forward.

Mandel, 43, is running on the Democratic, Working Families, Women's Equality and Independence party lines. He received a bachelor's degree in psychology from Hofstra University and a law degree from Hofstra Law School. Mandel was elected to the city council in 2011 and previously served as council president for two years. He works as a law clerk to Nassau Supreme Court Justice Hope Zimmerman. Previously, he was a litigation attorney for a Roslyn Heights law firm. He formerly taught as an adjunct faculty member at St. John's University School of Law. He is married, with one daughter.

Mandel said he is running on his record of working on bringing the city back from the brink of bankruptcy and rebuilding after superstorm Sandy. During his tenure, the city has rebuilt the boardwalk, replanted trees and renovated every park in the city. Mandel said the next city council should continue to address flooding on the bay side and look to address parking availability. He said the city should follow the comprehensive plan to balance development with the Zoning Board of Appeals.

Naham, 34, is running on the Green Party Line. He grew up in Long Beach and works as vice president of the Shelter Island Sustainable Oyster Corp. He earned his associate degree in horticulture from Farmingdale State University and has a bachelor's degree from the University of Phoenix in sustainable business management. He previously worked as a lead site audit surveyor for EmPower Solar in Island Park. Naham has previously ran for Long Beach City Council and State Assembly. He is married and is expecting his first child.

Naham has led a push for environmental policies in Long Beach, including working with the city and environmental groups to pass a 5-cent plastic bag fee. He said he would like the city to have a more ethical and environmentally focused Zoning board, looking out for local issues. He said the city is facing overdevelopment and lawsuits from developers, which are threatening the city's resources. Naham said he is concerned about gentrification in the North Park community as stated in the comprehensive plan. He said zoning board appointees shouldn't be a real estate focused and should prioritize sustaining the environment and quality of life. Naham said he is concerned about taxing future generations and keeping local residents in Long Beach. He said he wants to conduct a study on water use going to the Lloyd Aquifer and recycling water to withstand salt water intrusion. Naham also supports a safer street plan with bicycle traffic.

Tozer, 42, of Long Beach, is running on the Republican, Independence, Reform and Conservative party lines. Tozer attended Nassau Community College and studied psychology at Queens College. She completed the Land Use Alliance training program at Touro Law Center in Central Islip. She works as a real estate broker with Engel & Volkers. She is a past PTA president and a member of the Long Beach Chamber of Commerce executive board. She is co-chair of the sustainability committee. She is president and founder of Long Beach Business Networking International. She is married, with two children.

Tozer said she wants local government to function for residents and not as a breeding ground for politicians to run for higher office. She said the city has to address taxes, which have increased during the past six years. She is proposing a freeze on taxes and to have the City Council approve budgets based on the comprehensive plan, which was tabled in March. She said she is opposed to outside developers going for tax abatements. Tozer said she wants to make Long Beach affordable for workers and residents who can't afford to live there. She said the city needs a master plan for traffic and the business district. Tozer said she wants to make government transparent and consider environmental impacts.