LI man gets hole-in-one at same hole where he suffered heart attack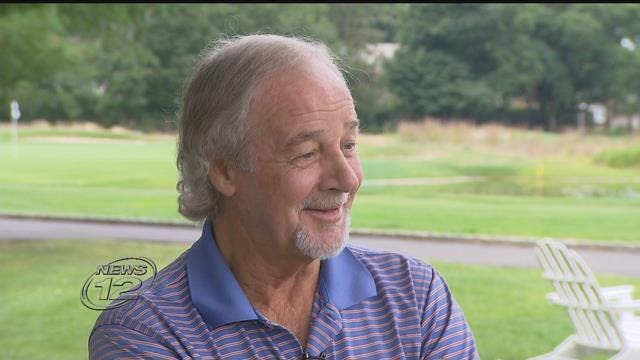 Dan Lennon believes in luck -- with good reason.
The 66-year-old Rockville Centre man recently got a hole-in-one at the very same hole where witnesses helped save his life when he suffered a heart attack.
It happened at the Rockville Links Club in Rockville Centre. Back on Oct. 30, Lennon was hitting the links with his golfing buddy of 25 years, when he suddenly collapsed at the 17th hole.
The friend, Jon Tellekamp, yelled for help. "I am looking down at him and he's not responding, and I thought, 'I am going to lose my friend because I didn't know CPR?'" Tellekamp recalls.
MORE ON THIS STORY: Read more at Newsday.com
But Lennon says the golf gods were with him -- and so too were some golf angels. Golfer Rod McWalters, who had recently trained in CPR, happened to be just 50 yards from where Lennon collapsed. He began performing CPR on Lennon. And credit is also due to Kevin Flynn, an Army veteran who served in Afghanistan -- Flynn was caddying nearby when Lennon collapsed, and he raced to grab an AED device.
When Lennon returned to the 17th hole and got the hole-in-one, Flynn was the caddie who witnessed it.
"It's an awful lot of coincidences, but the good Lord was smiling," Lennon says.
And as for the 17th hole?
"I never really liked the hole, but now I like it a lot more, because I lived and I got a hole-in-one," says Lennon.