Judge: 'You never know' if 62 homers possible this year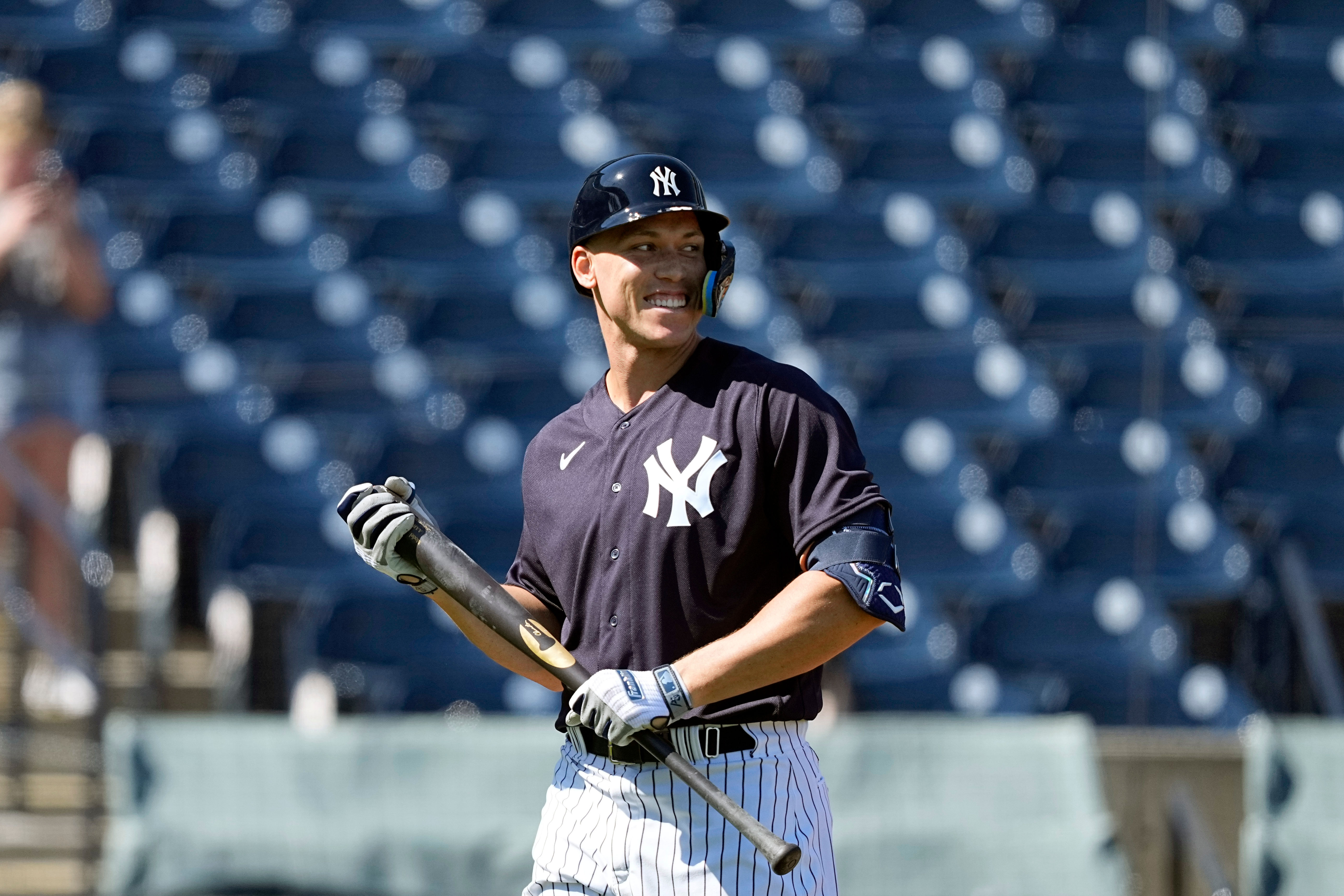 Aaron Judge flashed a big smile when asked if he could repeat his accomplishments of last year, when he hit an American League record 62 home runs for the New York Yankees.
"You never know," he said after the Yankees' first full-squad workout on Monday. "I don't really like putting a number on it. I just kind of like going out there and trying to control what I can control, but you never know what could happen. So, we'll see about 62."
Judge was voted the American League MVP after breaking Roger Maris' AL record of 61 homers, set in 1961. Judge's 131 RBIs tied the New York Mets' Pete Alonso for most in the majors and Judge's .311 batting average was second in the AL. After becoming a free agent, Judge agreed to a $360 million, nine-year contract with the Yankees.
"Last year was fun chasing history and having those moments," Judge said. "Every time we play in New York I feel like you're chasing history. It's never a cakewalk in the Bronx, that's for sure. You have to enmbrace those challenges."
Judge slumped offensively as New York was swept in the AL Championship Series by eventual World Series champion Houston. He went 1 for 16 (.063) with no homers or RBIs.
New York hasn't won the World Series since 2009.
"It bothers me, and I think it bothers the group as well," Judge said, "Every year we don't finish what we started, it wears on us in different ways. I think every failure pushes you towards that ultimate goal."
After Judge agreed to the longterm deal with the Yankees, he become New York's first captain since Derek Jeter from 2003-13.
"I'll be doing what I've been doing the past six or seven years, try and lead by example," Judge said. "Be a voice for this team on and off the field. Keep pushing this team to the ultimate goal of bringing a championship back to New York."
"That's why I'm here," Judge added. "It's one of the main reasons why I wanted to come back and wear pinstripes. Have a lot of unfinished business here. I'm looking forward to the new role but stuff doesn't change for me."
Notes: Judge took batting practice for the first time with the pitch clock that will be used this season. "Oh man, I completely forgot about it until about three pitches in," Judge said. "I had to kind of check myself because I was getting into the box around eight or nine seconds. That would be strike one, strike two, strke three on me. Once we play a couple games, get a couple at-bats, guys will get used to it." ... Judge is looking to improve his contact rate this season and has talked with other big leaguers about two-strike approaches, including mixing in the no-stride approach.