Jose brings coastal flooding, beach erosion to LI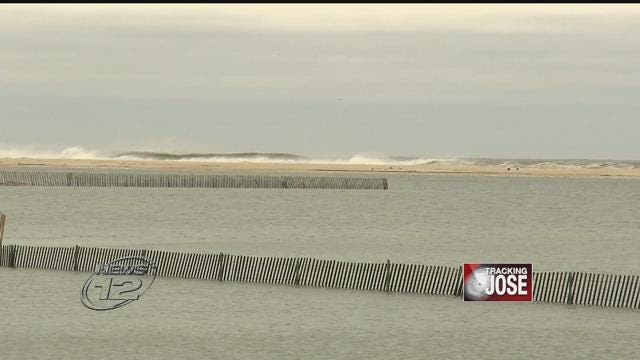 Jose may be moving away from Long Island, but the storm still caused some serious flooding on the South Shore.
Beaches all along Long Island are feeling the effects of Jose, who caused massive 10-to 15-foot waves, battering the coastlines, causing more beach erosion.
News 12 Long Island's Erin Colton was at Jones Beach where Jose caused the worst flooding officials say they have seen there. Officials say from field 6 all the way west to field 1 has been affected, and they will need to use bulldozers to create channels along the water into the sand to drain it.
Erin Colton's Facebook Live from Wednesday morning at Jones Beach.
Meteorologists say the big waves and dangerous surf will last until Thursday, and strong rip currents will stay in the area through the weekend.