Inmate group 'Council for Unity' offers insight into recent gang violence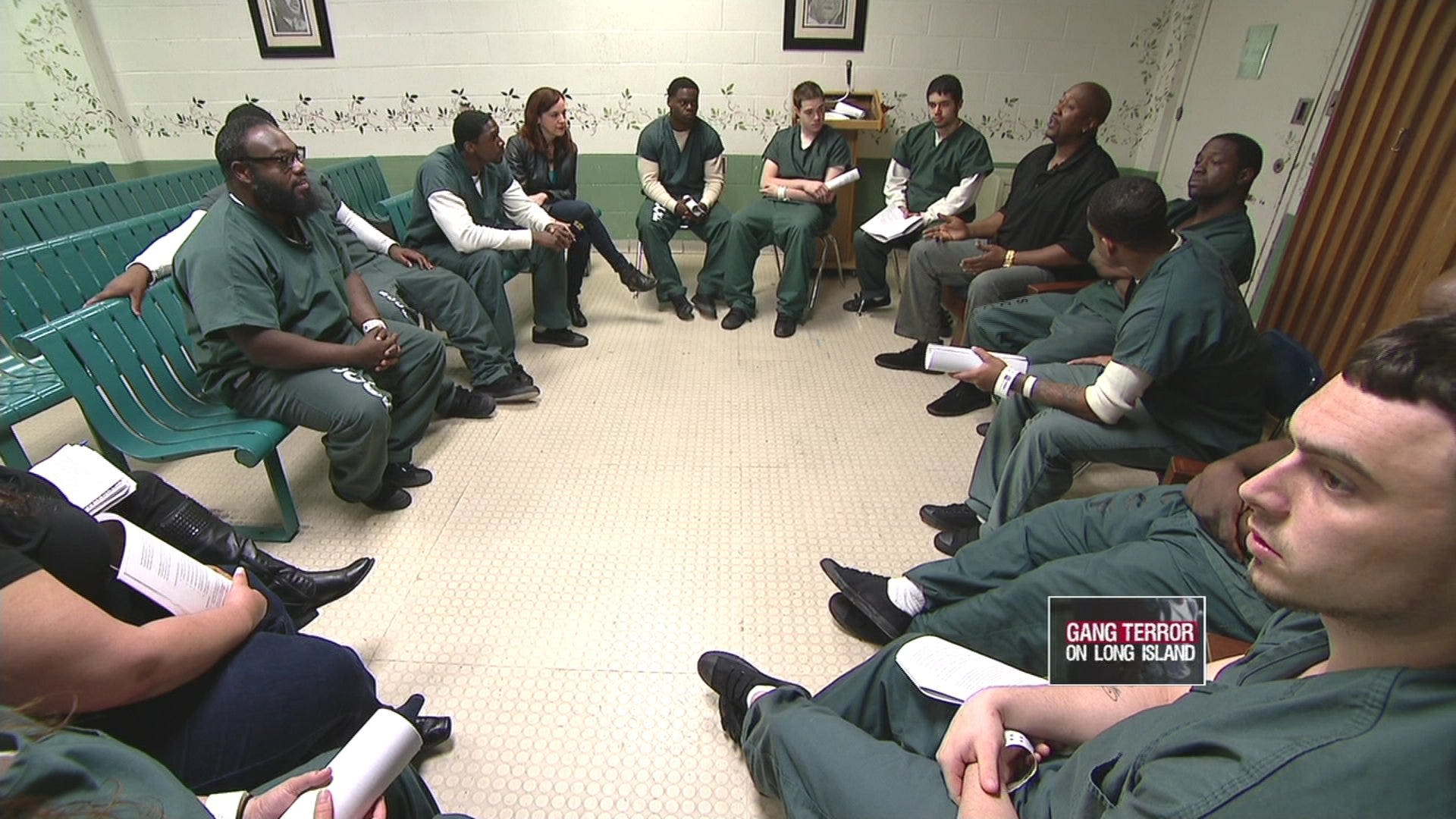 As officials on Long Island try to curb brutal gang violence, there is a group of gang members trying to make a difference.
News 12 Long Island's Eileen Lehpamer went inside the Suffolk County Jail in Riverhead and sat down with a group of 13 people who belong to a group called the "Council for Unity." It was founded in 1975 by Robert De Sena and is made up of thousands of former criminals and gang members.
"The mission is to promote unity, safety and achievement in schools, communities and in correctional facilities," says De Sena. 
Terron Newsome told News 12 that he joined the Crips in Central Islip when he was 14. He's now 20 and says he's been shot multiple times, and most recently - stabbed.
"They made me feel like hot stuff," Newsome said of being shot when he was 15 years old. "I was praised, basically."
News 12 asked Newsome and other self-admitted gang members what they thought of the recent MS-13 murders Central Islip and Brentwood.
"I think it's pretty bad they killed those kids," said one man. 
"When I joined a gang, that wasn't what it was about. It was about helping one another," said another.
Cash, a Bloods gang member, said that "at the end of the day, nothing positive is coming out of their senseless violence." 
Newsome says he knew Nisa Mickens, one of the recent Brentwood murder victims. 
"It just hurt, it really hurt me. And I don't like [MS-13] to this day for that," says Newsome. 
"They more brutal than a lot of other gangs, you don't see that come from us," he continued. "We might jump you or something, but I don't see us pulling out machetes and trying to chop people's limbs over a little beef in school or something like that."
News 12 asked self-admitted gang members what they would say to teens being lured into the gang life. 
"If you join a gang, it's not going to be too long before you're in jail, or God forbid, a grave, because the gangs these days aren't built to uplift, they're built to destroy," says Cash. 
No current or former member of MS-13 has agreed to be part of the Council group that meets in the Riverhead jail. The Council does have numerous chapters across the state, including at schools in Westbury, Riverhead and Central Islip.