Nassau County Comptroller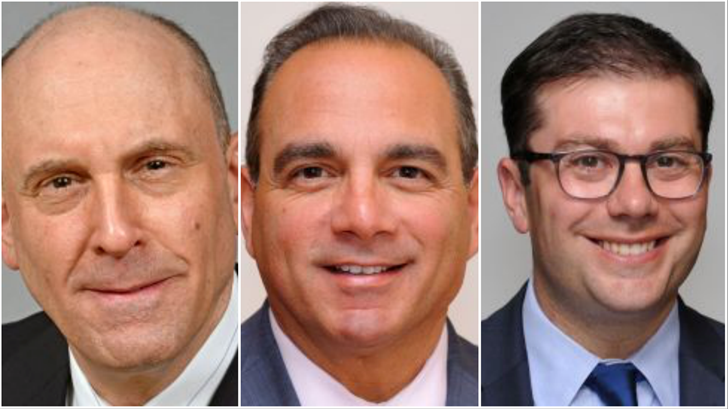 Hirsh, 58, of North Woodmere, is running on the Green Party line. Hirsh ran unsuccessfully for State Senate in the 9th District in 2016 and for the county legislature in the 3rd District in 2015. Hirsh received a bachelor's degree in accounting from LIU Post and a master's degree in financial management, also from LIU Post. Hirsh previously worked as an options trader with Castle Securities in Manhattan but is now a self-employed accountant from his North Woodmere home. He is single.

Hirsh contends the comptroller's office has done a poor job of monitoring and overseeing all county contracts. He would increase the auditing staff and conduct more frequent audits to uncover waste and fraud in government spending. "Nassau County is rife with political corruption," Hirsh said. "And taxpayers expect their money to be spent appropriately." Hirsh advocates for less frequent reassessments of residential and commercial properties, which he contends will lead to more accurate evaluations and fewer tax challenges. And Hirsh wants to end Nassau's Industrial Development Agency, which provides tax relief to county businesses to grow or to remain in Nassau. Hirsh contends the IDA creates few well-paying jobs and "is a corporate tool to reduce corporate taxes and eliminate liability."

Labriola, 55, of Massapequa Park, is running on the Republican, Conservative and Reform party lines. Labriola graduated from St. John's University in Queens with a bachelor's degree in government and politics and received a master's degree from St. John's in public administration. Labriola represented the Assembly's 12th District from 1997 to 2003, when he decided not to seek re-election. He then served as Oyster Bay Town clerk from 2004 to 2013 and was chief deputy county comptroller from 2013 to 2015, working for Comptroller George Maragos. Since 2015, Labriola has been the chief compliance officer in Nassau's Office of Management and Budget. He is married, with two daughters.

Labriola wants to strengthen the comptroller's role as the chief watchdog of the county's finances. He plans to double the number of annual audits from around 12 to about 25, and to conduct more frequent follow-up audits to ensure that reforms have been instituted. Labriola would also create a whistleblower cellphone app that the public could download to anonymously report fraud, government waste and inefficiency. "We need to restore trust in government and ensure that taxpayer dollars are being spent appropriately," he said. Labriola has also called for the creation of a database to track the work and criminal histories of county contractors and their principals. Vendors would be graded based on past performance and experience while contractors with problematic histories could be suspended from doing business with the county. The idea first was proposed by Democratic District Attorney Madeline Singas.

Schnirman, 39, of Long Beach, is making his first run for elected office and is running on the Democratic, Working Families and Women's Equality party lines. Schnirman, who grew up in Kings Park, has served as Long Beach's city manager since 2012. His contract expires in March 2018. He received a bachelor's degree in international relations from Tufts University and a master's degree in public policy from Harvard University's John F. Kennedy School of Government. Schnirman previously worked for Bowne Management Systems as a management consultant and as chief deputy town supervisor in the Town of Brookhaven. He is married, with one daughter.

Schnirman wants to make the county's finances more transparent, institute tougher auditing standards and reform Nassau's contracting system. "It's all about cleaning up corruption and reforming Nassau's finances so we can save taxpayer dollars," Schnirman said. If elected, Schnirman wants to modernize the county's finances so that more information is available electronically and to create a new publicly accessible scorecard to track the county's fiscal data. He said he also would work with Nassau District Attorney Madeline Singas to implement her 2015 report on county contracting, including establishing an independent inspector general's office with the authority to investigate all contracts. Schnirman is also urging residents to provide suggestions for cleaning up the county's finances. "If you see waste, fraud or inefficiency; something that is corrupt and needs to be audited and reformed . . . send those items in," Schnirman said. "We are making a list so that on Jan. 1, we will know what needs to be looked at here in Nassau County."