Holiday Help: DIY ugly sweater holiday party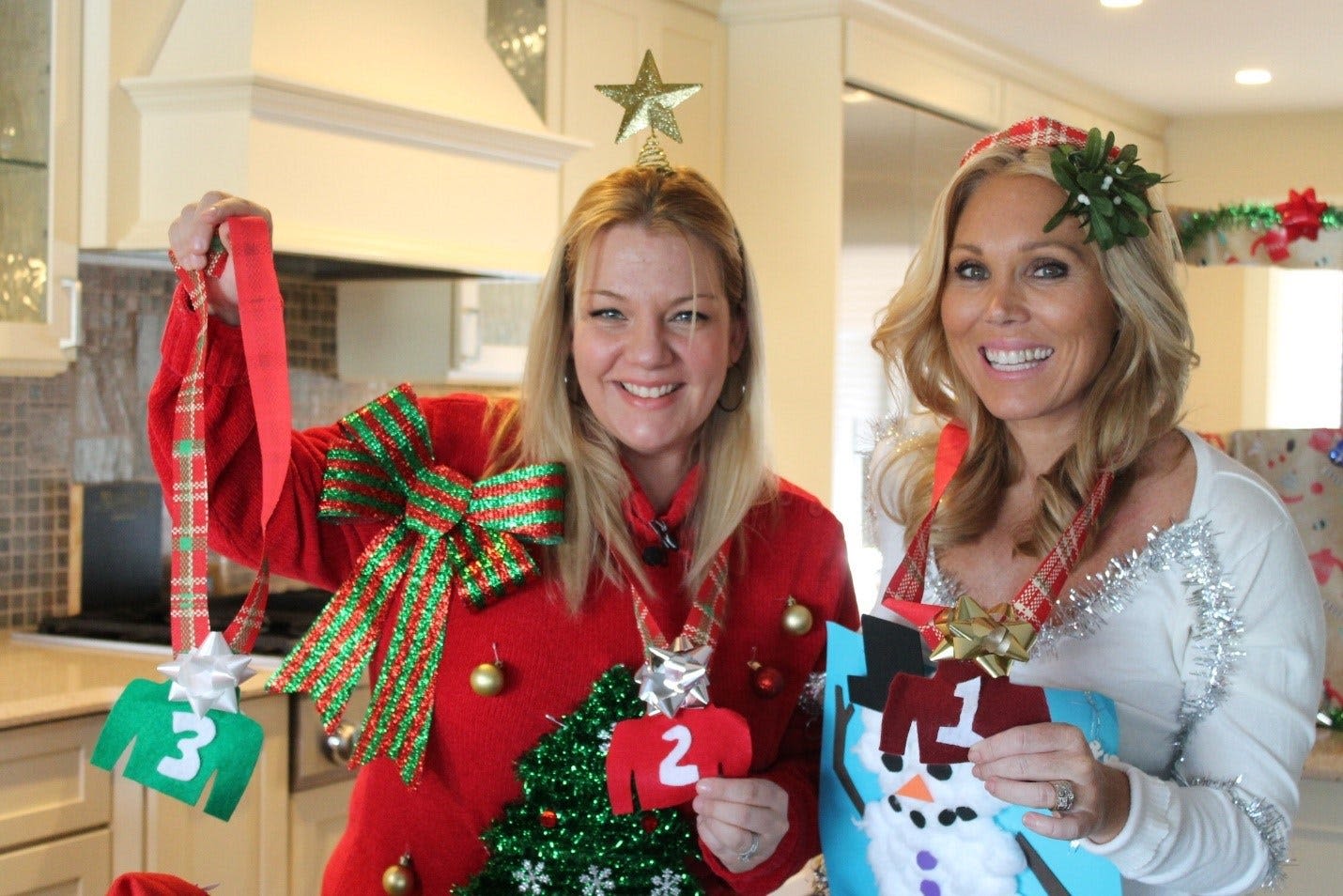 Celebrate the holidays with your family and friends with an ugly holiday sweater party theme. 
Having a theme party does not have to break the bank! News 12 Long Island's Elizabeth Hashagen and Anne Caminti, of
Momee Friends of Long Island
, have some fun ideas for you to create your party with items from your local dollar store.
The holiday section of the dollar store is filled with ornaments, ribbons and bows, poinsettia clips and Christmas tree skirts that all can be used to create some fun ugly holiday wear.
CLICK HERE
for instructions on how to create your ugly sweater.
Create your sweaters with dollar store items and attach them with safety pins so you do not ruin your sweater.
Print out your own ballot tickets for your guests to cast their vote for the ugliest sweater. At the end of the party the votes will be counted up and each winner will be awarded a fun ugly sweater ribbon that you created.
CLICK HERE
for more ugly holiday party theme ideas.
Your party would not be complete without some festive treats. You can create a decorate-your-own ugly sweater cookie station for kids and adults to enjoy. Or make an ugly sweater cupcake cake in the shape of a sweater.