Guide: Resources for persons experiencing homelessness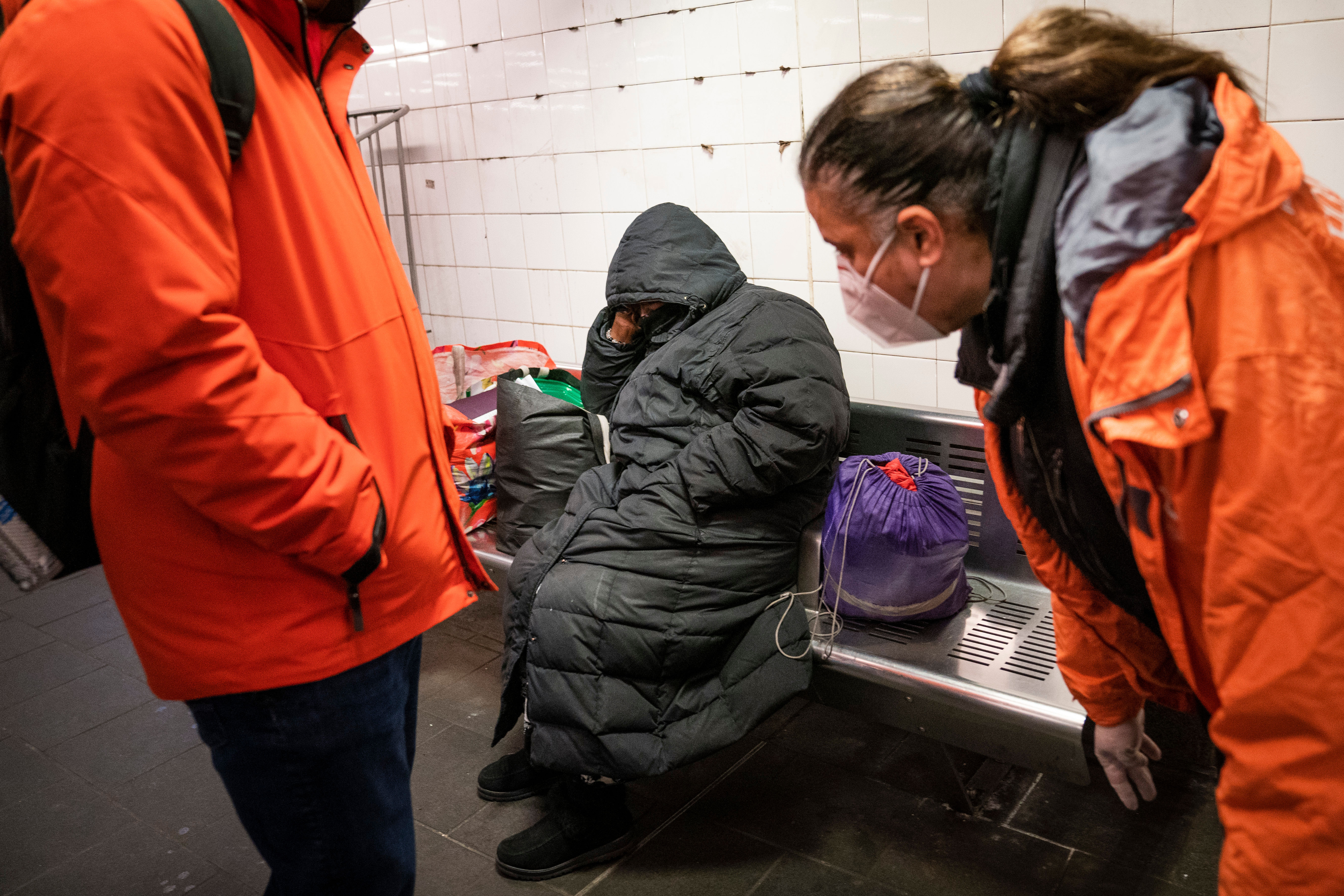 A
national tally of homelessness released
in December 2022, finds that the total number of unhoused people across the U.S. was about the same earlier this year as it was in 2020, before the coronavirus pandemic hit the nation hard.
In the federally required tallies taken across the country earlier this year, about 582,000 people were counted as homeless. The number misses some people, and does not include those staying with friends or family because they do not have a place of their own.
The new survey found that New York City, where most people experiencing homelessness are in shelters, continues to have the largest homeless population, even though the number declined to less than 62,000 this year from nearly 78,000 in 2020.
If you, or anyone you know needs housing and support services, below are resources in the tri-state:
CONNECTICUT
Housing and homeless services can be accessed through Coordinated Access Networks (CAN), which consist of community providers across the state who work with DMHAS eligible heads of households and individuals experiencing homelessness.
Click here
for more information. 
Persons are prioritized for housing services based on an assessment to be completed after calling 211.  Calling 211 and/or completing the assessment does not guarantee housing. 
To begin this process, persons experiencing homelessness or at imminent risk of homelessness must call 211 and dial #3 and #1 to speak to a contact specialist trained to assess housing needs. 
A list of homeless shelters and seasonal no freeze shelters can be found by clicking
HERE
.
A list of homeless drop-in centers that can typically be visited during the day can be found by clicking
HERE
. 
NEW JERSEY
If you or someone you know is struggling with homelessness, you can find local shelter by calling 211 or 877-652-1148 and asking for help.
Shelters and emergency housing by county can be found
HERE
.
Click here
for lists of important local 800 numbers and other hotlines for receiving information in New Jersey.
NEW YORK 
Housing and Support Services (HSS) administers an array of programs to address the problems of homelessness in the state. If you are currently homeless or at-risk of homelessness
click here
for information on services provided by the state. 
Click here
for a directory of homeless shelters in the state of New York.
NEW YORK CITY
If you are experiencing unsheltered homelessness and living on the streets of New York City or subway, you can get help at drop-in centers.
Click here
for more information.
If you need emergency shelter within the five boroughs of New York City, dial 311.