Glen Cove FD seeks volunteers amid enrollment lull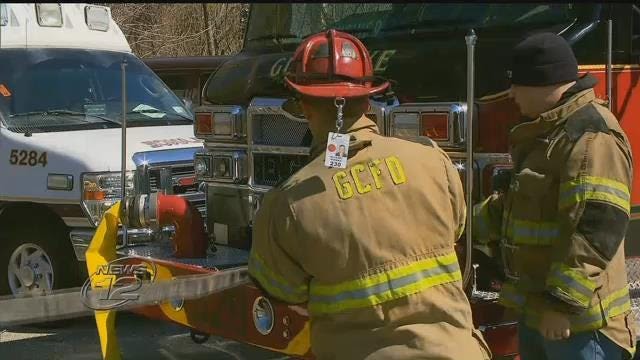 Officials at the Glen Cove Volunteer Fire Department say enrollment is at an all-time low.
The department's full capacity is 140 volunteers. It currently has 95.
Capt. Justin Valeo told News 12 that he has been with this fire department for 14 years. He says the lack of volunteers can be attributed to the rising cost of living on Long Island.
"Unfortunately, the younger community work two, sometimes three jobs in order to be able to afford to live on the Island, really not giving them the time they need to dedicate to a fire service," said Valeo.
Officials said there are incentives available to volunteer firefighters. The Firemen's Association of the State of New York offers up to a $1,000 tuition reimbursement per semester at SUNY community colleges for a max of 100 students a year.
The state also offers a $200 income tax credit for volunteers, and Nassau County gives volunteers a 10 percent property tax reduction.
Volunteer firefighters can also get free college tuition at Nassau Community College if they are active members. However, they must remain active for five years after completing their degrees.
Glen Cove also offers retirement benefits for volunteer firefighters depending on their length of service.
The department will host a recruitment event as part of the statewide RecruitNY on Sunday, April 22.