Elderly couple rescued after car gets stuck in Farmingdale floodwaters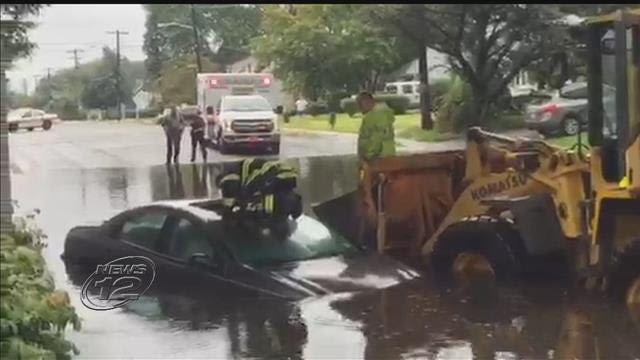 Officials say an elderly couple was rescued from their car after it got stuck in floodwaters.
The Farmingdale Fire Department and the Village of Farmingdale DPW say they responded to an elderly couple stuck in three feet of floodwaters in their car.
The car was located near Merrits Road and Fulton Street in Farmingdale.
A payloader was used to remove the couple through the sunroof, and they were taken to the hospital for evaluation.