East End bears brunt of Tuesday's snowfall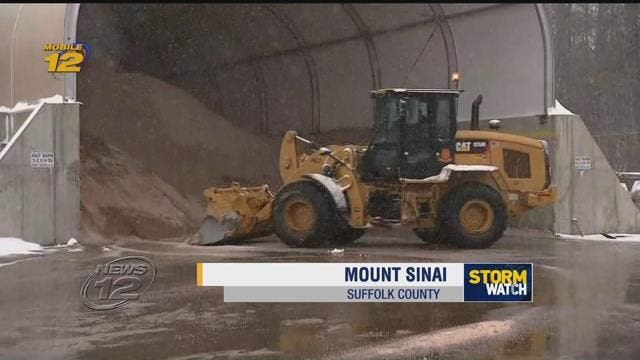 Long Island residents woke up to as much as 8 inches of snow Tuesday morning.
While residents say they expected to see some snow, they say the accumulations -  2 to 4 in Nassau and up to 8 inches in Suffolk - were a complete surprise.
"We were only supposed to get a dusting or 2 inches and we got like 7 or 8 inches… and its crazy," says Patty Kelly, of Rocky Point.
The extra snow meant many school delays and some closings.
Highway crews from across Long Island scrambled overnight to get plows moving and salt on the roads.  
News 12 chief meteorologist Bill Korbel says the reason the area got so much snow was because, "something caused more lift in the atmosphere that produced more precipitation…none of the computer models, none of the forecasts caught it," he says. "It happened very quickly and very suddenly…and to be honest, we didn't get it right."
On Wednesday, skies will be mostly sunny and temperatures will be about 33 degrees.
The next chance for some snow is expected to arrive on Friday for Groundhog Day, which could see snow mixing with rain. Meteorologists say minor accumulations are expected.