Dog Day Fridays for March 2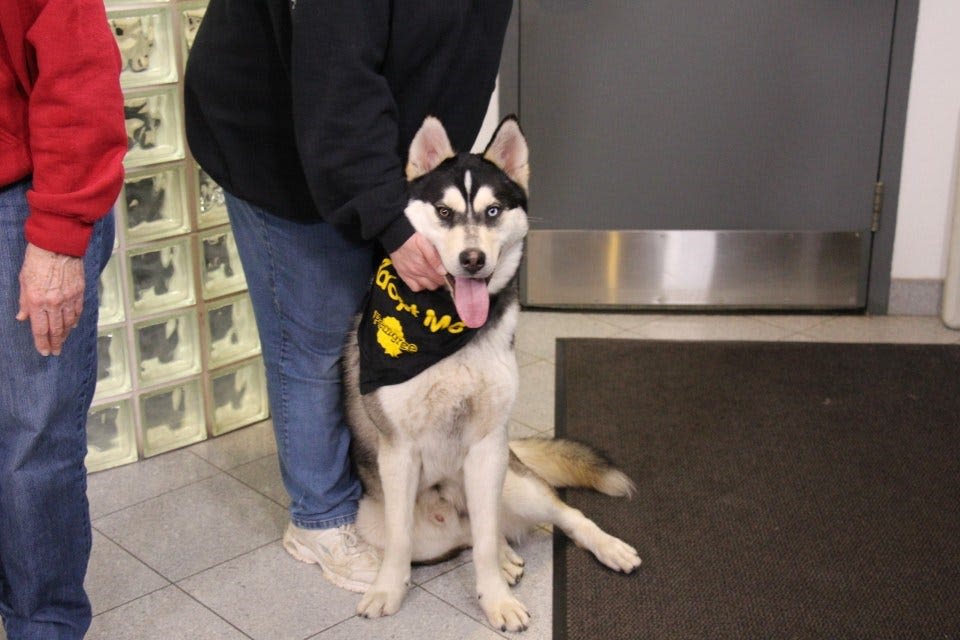 GREAT NEWS! Chandler and Juno have been adopted. The shelter says that 20 dogs and cats were adopted, following the Dog Day Fridays appearance.
Chandler
is a 4-month-old Jack Russell and Chihuahua mix. Full of energy as well as love. Loves to play with other dogs. Chandler loves to learn tricks and would love a family to keep him busy and shower him with affection. Will need some help with house training, as most puppies do.
Juno
is a playful, sweet, smart and very talkative 11-month-old Husky. Juno loves long walks and a good game of fetch! Juno knows his basic commands and would love to be taught more tricks.
Mochi
is 1.5 years old. He's a terrier mix rescued from the streets of Thailand. Mochi is very friendly and full of energy! She would do best in an active household with a yard, fully fenced with a 6-foot fence.