Bay Shore vet waits on VA to make PTSD ruling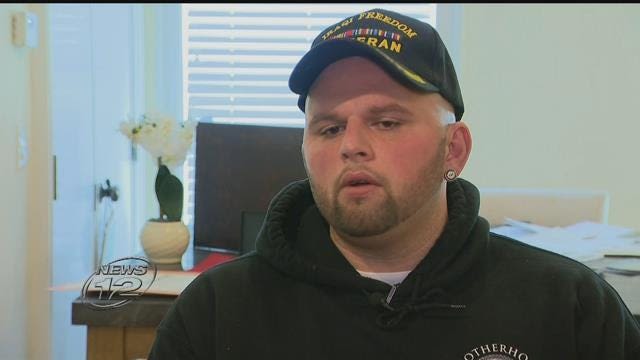 An Iraq War veteran from Bay Shore says the Department of Veterans Affairs has not helped him with medical bills he has accrued from PTSD-related issues.
Steven Halliday served in the Marine Corps from 2003 until 2007, including 9 ½ months in Iraq. Shortly after returning home, he says he started to experience physical and mental issues.
"I started realizing that I wasn't right mentally. I was having anger outbursts, getting sad and depressed out of nowhere," says Halliday.
He says he went to the VA Hospital in Northport. At first, they gave him medication that helped, but the depression wouldn't go away. He says medical issues began piling up, leading to two suicide attempts.
"To be at the point where you don't want to live anymore is a horrible, horrible, horrible feeling. And I've been there twice," he tells News 12.
After years of applying for medical benefits through the VA, he's still waiting for a ruling that his injuries were service-related. He says he's constantly being asked for more documentation.
In the meantime, medical bills have threatened his home and forced his wife to make a
GoFundMe
page.
"We have exhausted every finance that we could exhaust...it's all gone," says Halliday.
He says the GoFundMe donations have been a "saving grace" until he can get an answer from the VA.
"I'm hurt that my government turned their back on me. They were so quick to ship me off to war, then when you come back, you're just pushed to the back of the line," says Halliday.
The VA Hospital in Northport did not respond to repeated attempts to comment on Halliday's situation.