Aaron Judge, union win dispute over 'All Rise' trademark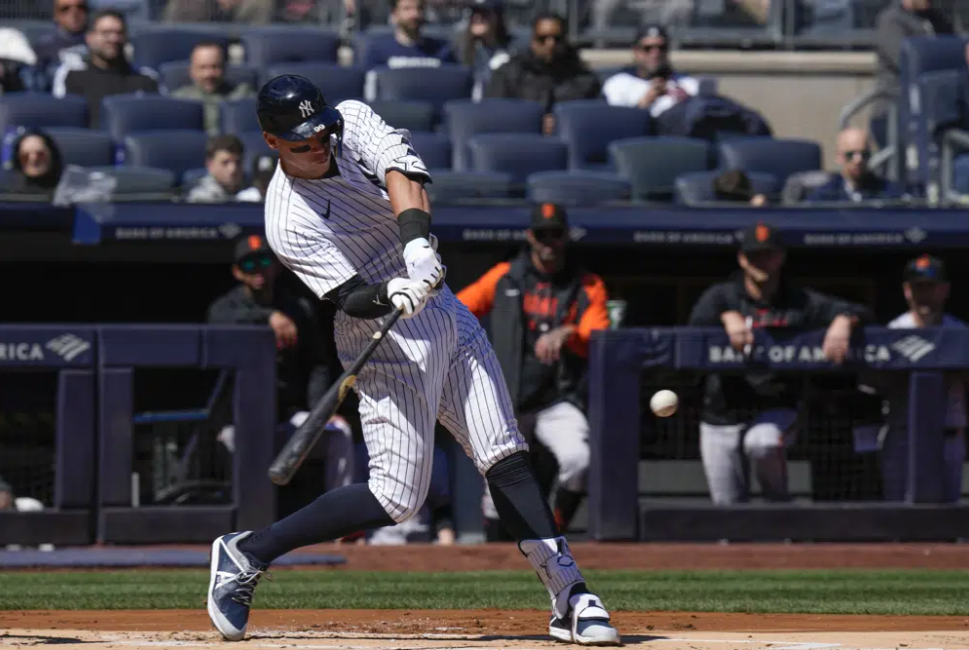 Aaron Judge won a dispute over trademarks used to promote the New York Yankees slugger.
The U.S. Patent and Trademark Office's Trademark Trial and Appeal Board ruled against a Long Island man who attempted to register "All Rise" and "Here Comes the Judge," claiming it would cause confusion with slogans used by the record-setting home run hitter.
Michael P. Chisena, who lives in Nassau County in New York, attempted to register "All Rise" and "Here Comes the Judge" on July 14, 2017, four days after Judge won the All-Star Home Run Derby. Chisena filed that Oct. 12 to register a design mark for apparel.
The registration was opposed by Judge and the Major League Baseball Players Association.
In a 61-page opinion released Wednesday, Administrative Trademark Judge David K. Heasley wrote "we conclude that applicant's marks, as used on or in connection with the apparel goods identified in his applications, so resembles opposers' previously-used common law marks as to be likely to cause confusion or mistake, or to deceive" under the Trademark Act.
Chisena claimed in court papers he conceived of the marks between 2012 and 2015 and "had no knowledge of Aaron Judge. I became aware of Aaron Judge at some point in 2017, but do not recall the exact circumstances."
Charles R. Hoffmann, Chisena's lawyer, and Lori J. Shyavitz, the attorney for Judge and the players' union, did not respond to requests for comment.
Judge hit an American League record 62 home runs last year, breaking Roger Maris' previous mark of 61 that had stood since 1961. Judge agreed during the offseason to a $360 million, nine-year contract with the Yankees.