Ex-town attorney takes the stand in Mangano-Venditto trial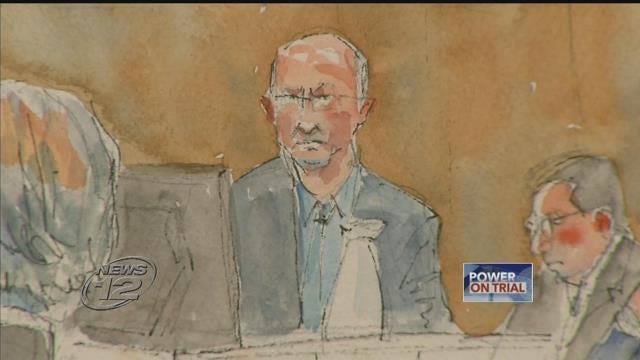 A former Oyster Bay official who admitted to accepting bribes took the stand Monday in the corruption trial of ex-Oyster Bay Supervisor John Venditto, ex-Nassau County Executive Ed Mangano and his wife, Linda Mangano.
Fred Mei, a former attorney for the town of Oyster Bay, sat just feet away from his former boss, Venditto, as he testified against him. Mei told jurors that he had an "assignment" from Venditto -- to use town finances to help secure millions of dollars in bank loans for restaurateur Harendra Singh.
Singh has previously testified that he bribed Venditto with meals and limousine rides as a quid pro quo to get county contracts and town-backed loans.
Mei has previously pleaded guilty to taking bribes from Singh. He wore a wire for the FBI for months as they built a corruption case against Venditto, Mangano and his wife.
Mei testified Monday that Ed Mangano attended a meeting with Singh and Venditto when they were trying to come up with ways to finalize the town-backed loans. Mei said after the loans were granted, "greed" was the reason he took a $10,000 thank-you bribe from Singh.
Mei said of Singh, "He had access to virtually everyone... you could almost say he had the keys to the town."
Prosecutors asked Mei to elaborate on the "Oyster Bay way." Mei answered, "To me, it's a phrase used to discuss the pay-to-play nature of consultants and contractors in the town."