With Sandy wounds still fresh, LIers help Harvey victims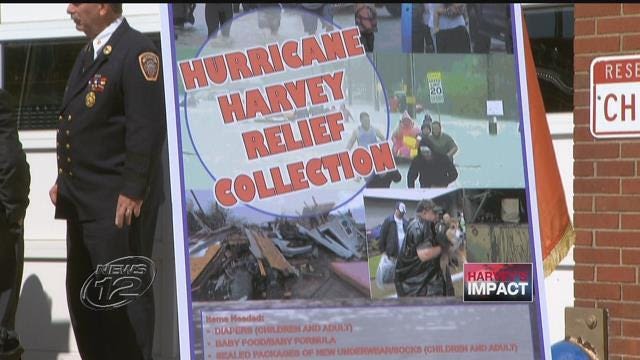 With devastation of Superstorm Sandy fresh in the minds of Long Islanders, many are willing to do what they can to help the victims of Hurricane Harvey in the wake of historic rainfalls and flooding. 
Donations have arrived at fire stations, food banks and many other locations in both counties. 
"Now is our opportunity to pay it forward and pay back to the people of Texas," says Legislator Steven Rhoads (R-Bellmore).
Collections of relief supplies began Wednesday at the Halesite Fire Department. They hope to make the first deliveries on Saturday. 
Some businesses owners in Huntington took matters into their own hands and arranged a supply drive. George Schwertl, of Professional Automotive Service, and Andre Sorrentino will be collecting donations that will be driven in a five-van convoy directly to shelters in Texas currently caring for thousands of flood victims. 
Schwertl told News 12 Long Island that his wife and daughter were in tears after watching coverage of the hurricane on the news. He then began to organize the supply drive. 
"It's the right thing to do," he said. 
They are accepting donations of dry goods, water, blankets and other much-needed supplies. They can be dropped off at 627 New York Ave.
Other ways to help victims of Hurricane Harvey can be found
HERE
.