What's in the Water: Cancer on the block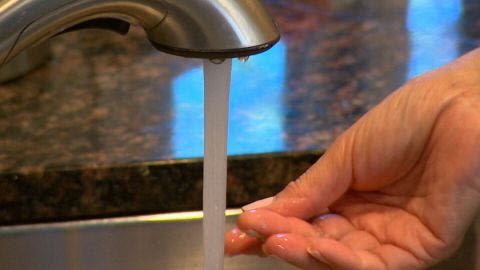 There are two things Bob Peters, of Bethpage, knows for certain: Dangerous chemicals were dumped into the ground by the U.S. Navy and Northrop Grumman for years and that there have been many cancer patients in his neighborhood - including his wife who passed away two years ago with a brain tumor and lung cancer.
Peters is among a large number of Long Islanders who wonder if the toxic chemicals that were dumped at more than 100 sites on Long Island are to blame for what they perceive to be a high rate of cancer.
It's not an easy question to answer, according to Dr. Kenneth Spaeth, who is head of the environmental medicine department at North Shore LIJ. He says researchers are looking into whether lifelong exposure to so-called safe amounts of certain chemicals may trigger cancer or other diseases. There's no clear answer yet, but Spaeth says that environmental factors are small compared to other factors, like diet and lifestyle choices.
Long Island does have a higher-than-normal rate of breast cancer. However, a major study conducted years ago concluded that the cancer rate wasn't related to the environment. In Bethpage, the state Department of Health conducted a study that did not detect any unusual cancer rates in a 19-block area next to the Grumman/Navy site in Bethpage.
Many residents who've seen the very real effects of cancer for themselves argue that the Bethpage study was inadequate. Detractors say that it didn't take into consideration people who had already died, and that the researchers didn't contact people who had moved from the area. They also say that the 19-block radius was too narrow to compile accurate results.
Long Island's public water suppliers filter groundwater water through pumps to remove all regulated contaminants to within government limits. But some experts are worried about all the chemicals that aren't regulated and that haven't been studied, which could be silently passing through the water supply unnoticed.
"There are upwards of 80,000 chemicals registered in the United States," says Dr. Spaeth. "And there's been thorough safety testing on 2 to 300 of them. So you can do the math."
It's concerns like this that have residents like Bob Peters and his neighbors worried about how the water could impact their family's health.

Contact the decision-makers: 
Numbers and Links: