Vigil marks 1 year since Brentwood slayings of 2 teen girls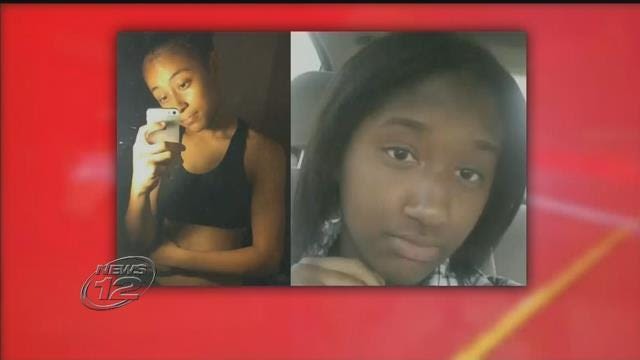 Friends and relatives of Nisa Mickens and Kayla Cuevas paid tribute to the slain teens Thursday night, marking one year since authorities say they were killed by members of the MS-13 gang in Brentwood.
Officials say Cuevas and Mickens were childhood friends. The girls were beaten with baseball bats and hacked with machetes until they were unrecognizable. Cuevas was 16 years old and Mickens was 15.
United States Attorney Robert Capers said last year that Cuevas was "marked for death because she had feuded in school and over social media with various members of MS-13." He said Mickens was "in the wrong place at the wrong time."
The brutal killings cast the national spotlight on Long Island's gang problem, prompting visits from President Donald Trump and Attorney General Jeff Sessions.
The mothers of both girls, Elizabeth Alvarado and Evelyn Cuevas, over the past year have helped bring gang-prevention programs to schools.
"We want to see a desperate change in the school system on how they handle situations like this," said Cuevas' mother. "Have trained teachers, administrators, everybody trained to look for the signs when these kids are bullied, targeted."
"We're not going to let the gangs take over Brentwood," said Alvarado. "And if it takes me and Evelyn the rest of our lives for this not to happen to someone else's family, so be it."
Gov. Andrew Cuomo announced Wednesday the deployment of 10 state troopers to 10 Suffolk schools for gang prevention.