Trump's 100-days vows: Hits, misses, unfinished business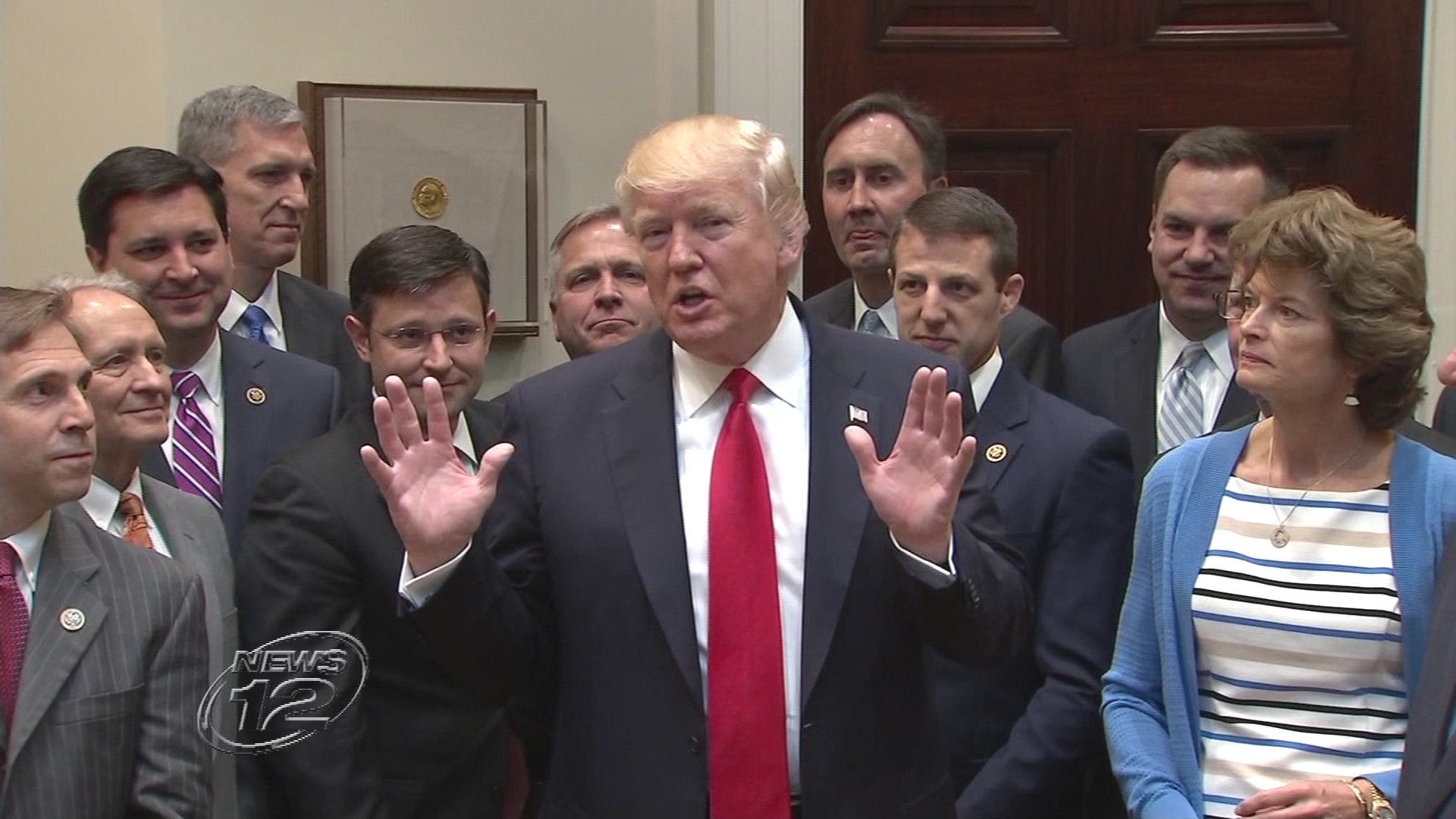 The Trump administration calls his first 100 days a major success, but some disagree – saying there is still a lot of work to be done. 
In the time frame, President Donald Trump's pick for the Supreme Court was confirmed by the Senate. He's also signed a slew of executive orders, met with leaders from around the world and demonstrated a willingness to act militarily if he deems it necessary. 
Suffolk Republican Committee chairman and former Trump campaign surrogate John Jay LaValle says the president has proven to be a success.
"This is a president that has signed 30 executive orders, not since FDR has that occurred. He's enacted with Congress 20 laws. Consumer confidence is up. Jobs are up," says LaValle. 
But the president's first proposal to repeal and replace the Affordable Care Act died on Capitol Hill, his travel ban was blocked by the courts and he's changed course on some of his key talking points from the campaign. He's decided not to rip up the NAFTA trade agreement yet, and he now backs NATO.
"I said it was obsolete. It's no longer obsolete," President Trump said earlier this month. 
Democrats say the President has made no attempt to reach across the aisle.
"I think it's one of the worst 100 days I've ever recalled for a president," says Senate Minority Leader Charles Schumer. 
Progressives have characterized the Trump White House as "horrifying."
LaValle says no one should expect President Trump to sit still. 
"This will not be a stagnant presidency. This is a president that will continue to be on the move every single day," he says.