Thomas, Revis headline new Pro Football Hall of Fame class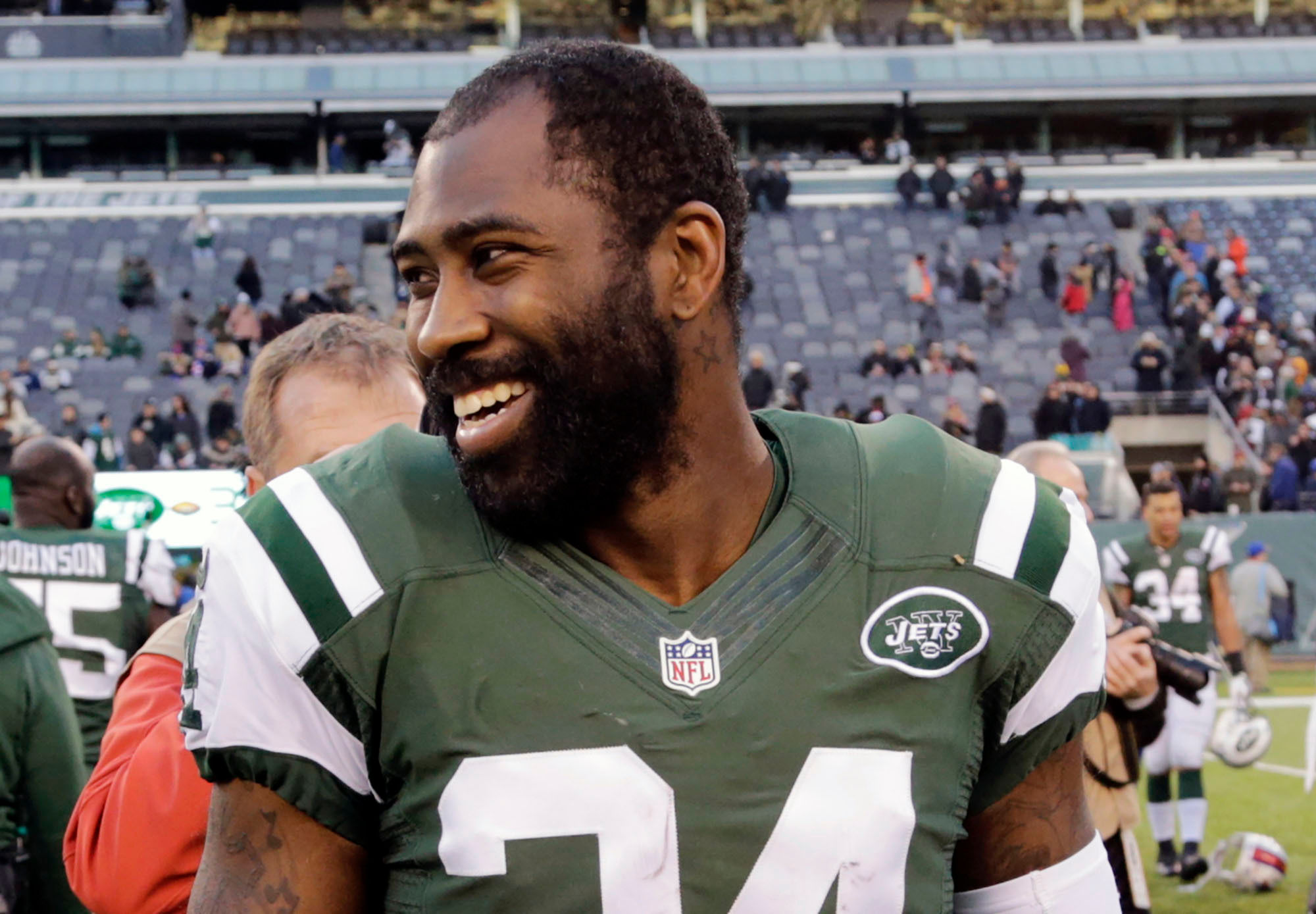 Six-time All-Pro offensive lineman Joe Thomas and lockdown cornerback Darrelle Revis got voted into the Pro Football Hall of Fame on their first try.
Thomas and Revis join a new class of Hall of Famers announced Thursday that also includes return finalists DeMarcus Ware, Zach Thomas and Ronde Barber. Senior candidates Joe Klecko, Chuck Howley and Ken Riley, along with coaching candidate Don Coryell also got voted into the Hall and will be inducted in Canton, Ohio, this summer.
The headliners of the class are Joe Thomas and Revis — the two first-round picks from the 2007 draft who took far different journeys to this ultimate honor.
Revis bounced around teams seeking his best opportunities to win and thrive financially, while Thomas never moved.
Picked third in the draft by Cleveland, Thomas stepped in as an immediate starter and never moved until a torn triceps ended his final season in 2017.
Thomas played 10,363 consecutive snaps before that injury as one of the only dependable parts on one of the NFL's sorriest franchises.
"The one theme that has been, probably, the thing I hold most closely to my heart when people ask about 'What are you most proud of during your career,' it's that snap streak because of what it represents to me," Thomas said. "'Count on me.' That was always the motto I had in my head. It was 'Count on me.' When times get tough, and you want to know who to look at, count on me."
Thomas was a Pro Bowler in all 10 healthy seasons, a first-team All-Pro six times and a second-team selection two other years.
But he never even made it to the playoffs a single time with the Browns, with the team's .287 winning percentage when he played the fifth-worst mark among the 1,353 players who played at least 150 games in the Super Bowl era.
Revis was always moving, whether it was following top receivers from one side of the field to the other as the game's top lockdown cornerback of his era.
Revis' best stretch came in New York with the Jets, where he was a first-team All-Pro from 2009-11 and finished second in Defensive Player of the Year voting in 2009 when he repeatedly shut down top receivers by sending them to "Revis Island."
Revis spent one year in New England, helping the Patriots win the Super Bowl in the 2014 season, and also played for Tampa Bay and Kansas City, along with a second stint with the Jets. Revis earned more than $124 million in his career — the most ever for a cornerback — as he was as skilled at maximizing his value as he was at covering receivers.
Ware, Barber and Zach Thomas all had longer waits before getting voted into the Hall. Ware was also a finalist last year, while Barber got in on his third time at this stage and Thomas on his fourth try.
Ware was a four-time All-Pro in Dallas and then helped Denver win a Super Bowl in the 2015 season. He led the NFL in sacks twice and finished with 138 1/2 sacks in his career.
Barber was a key cog to the Tampa-2 defensive scheme as a cornerback for the Buccaneers. He was a three-time All-Pro, led the NFL with 10 interceptions in 2001 and won a Super Bowl the next season.
Zach Thomas was a five-time All-Pro who spent 12 of his 13 seasons with Miami before finishing with one year in Dallas. He won Defensive Rookie of the Year in 1996, had at least 100 tackles in his first 11 seasons.
Coryell didn't have the team success comparable to other coaches to get voted into the Hall, winning 111 regular-season games for the Cardinals and Chargers and never reaching a Super Bowl.
But his impact on the game with his famous "Air Coryell" offense in San Diego was transcendent as he took advantage of rule changes that opened up the passing game in the late 1970s and put together an offense that still influences the game today.
Howley was a five-time All-Pro in 15 seasons with Chicago and Dallas with his biggest claim being the only player from a losing team ever picked as Super Bowl MVP. Howley won MVP after intercepting two passes in Super Bowl V when Dallas lost to Baltimore 16-13. He ended up on the winning side the following season when he had an interception and fumble recovery in a 24-3 win over Miami.
Klecko was a mainstay on the Jets famed "New York Sack Exchange," earning Pro Bowl honors at nose tackle, defensive tackle and defensive end in a 12-year career that ended with one season on the Indianapolis Colts.
Klecko was an All-Pro twice, including in 1981 when he unofficially led the NFL with 20 1/2 sacks and finished second to Lawrence Taylor in the Defensive Player of the Year voting.
Riley's 65 career interceptions in 15 seasons with Cincinnati rank fifth highest in NFL history and second to Dick "Night Train" Lane's 68 for players who were exclusively cornerbacks.