Suffolk County Legislature, 9th District - Democratic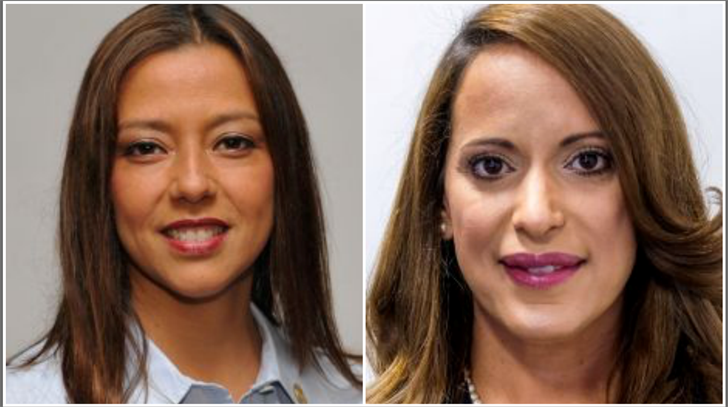 Suffolk County Legislature, 9th District - Democratic
Background:
Martinez, 40, is seeking her third term as a county legislator and faces a Democratic primary. She is on the Independence and Women's Equality party lines in the general election. The Brentwood resident also has the Independence Party and Women's Equality ballot lines in November. Martinez was first elected in 2013, ousting incumbent Democrat Rick Montano. She won a second term in 2015 even though she ran with only the Working Families ballot line. As a lawmaker, she has chaired the Human Services committee. Before her election, Martinez worked for 13 years as an assistant principal and teacher in the Brentwood School District. Born in El Salvador, Martinez came to this county at age three, graduated from Binghamton University, got her master's degree from New York University and an administrator's degree from Stony Brook University.
Issues:
Martinez said she has delivered for the district, bringing in more funding, increasing police staffing and fighting for resources to combat opioid abuse and to provide more facilities for local youth, such as a community center. She also said she has worked to make the police "more resemble the community" and increase the number officers who speak Spanish. She also said she has worked with police and county officials to establish a community response center at the Brentwood campus of Suffolk Community College. Martinez said she has also been a legislative leader and advocate for curbing animal abuse, noting that often cruelty to animals can lead to abuse of humans.
Angela M. Ramos:
Background:
Ramos, 41, of Brentwood, is waging a Democratic primary for the 9th District Suffolk County legislative seat in her first bid for elected office. Born in the Dominican Republic, Ramos came to Freeport at age 12 and has lived in the 9th District for the past 13 years. A graduate of Freeport High School, she attended Nassau Community College. She spent 20 years in banking, starting work as a teller at age 17 and worked her way up to branch manager in Hauppauge and later Brentwood. During her tenure in Brentwood, she got her bank involved in community initiatives such as a local movie night, removal of graffiti and support of a food kitchen. In 2013, Ramos became Suffolk County assistant director of probation, a job she left earlier this year. She is also president of the Long Island Women of Vision, a nonprofit that fights for women's equality and participated in the January March on Washington.
Issues:
Ramos said that the Brentwood community has been neglected by local legislators for 30 to 40 years and needs an infusion of economic development investment, increased police staffing to protect the area and consolidation of county services to bring down taxes. "No county legislator has fought for this community," she said, "I will not support a penny for another community unless there is a fair share for ours. Legislators must fight tooth and nail to bring back sufficient resources. You can't wait for scraps ... that are handed to you ... You have to fight for it."