Southampton Town Superintendent of Highways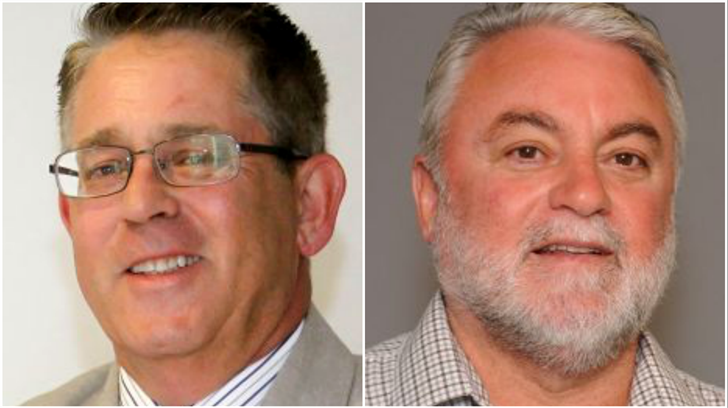 Aldrich, 59, of Southampton, is making his first bid for elected office. He is running on the Republican Party line. He works part time as a land steward for the town's Community Preservation Fund, runs an equipment-repair business and is head mechanic at a tennis club. After 32 years with the highway department, Aldrich retired in 2014 as general supervisor. He had previously served as deputy highway superintendent. He earned an associate degree with a concentration in natural resources from SUNY Morrisville. He has been a North Sea firefighter for 37 years, and is a past president of the North Sea Fireman's Benevolent Association. He has two sons.

Aldrich said if elected, he would be responsive to the needs of residents in areas that they feel aren't getting their fair share of services. "I would foster an open office to anyone to walk in and voice concerns, start with a conversation and try to move forward. It's all about the residents. They drive the neighborhood and have a stake in their communities," he said. Aldrich said he also would work hard to develop better working relationships with other elected officials and residents.

Gregor, 56, of East Quogue, seeking his third four-year term, is running on the Democratic, Conservative, Independence and Working Families party lines. Previously, Gregor was a drilling and environmental contractor and worked on commercial fishing boats in Shinnecock Inlet. He is a graduate of Hampton Bays High School and the Harry B. Ward Technical Center and earned his Level One Road Master certificate from Cornell University's Local Roads program. He is a Long Island representative for the New York State Association of Town Highway Superintendents and a member of the Suffolk County Highway Superintendents Association. He is married, with one son.

Gregor said he hopes voters see he has helped bring the highway department into the 21st century and hires based on ability and desire to work, not on political affiliations. "I try to do the best for the road system and the taxpayers," he said, keeping the people who drive, walk and cycle the roadways safe, as well as the crews who maintain them. "We try to treat everyone fairly. The roads get treated, no matter what your ZIP code is." He said he's using innovative paving techniques to make town dollars go further and will continue to work to find ways to deal with surface flooding, seek grant money and lobby for state funding to address problem areas. Staff is now at 62 compared with 100-plus in the '90s, he noted. "We're trying to do more with less, and to let the public know someone cares," Gregor said.