Snowfall totals for March 21 nor'easter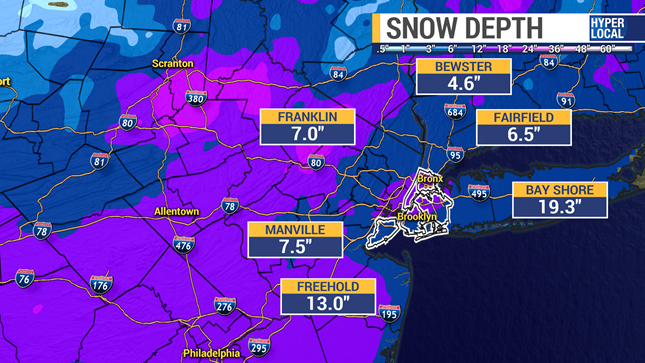 The fourth nor'easter in three weeks brought a significant amount of snow to the tri-state area, with Long Island getting hit the hardest. Some areas of the Island saw up to 19 inches. Check out some of the other snowfall totals around the tri-state area. Hold down your 'control' button or use the zoom button to see other totals around the area.
Totals for Long Island

Totals for the Hudson Valley

Totals for New York City

Totals for Connecticut

Totals for New Jersey

Snowfall totals information provided by the National Weather Service at 9:44 a.m. Actual totals may be different.