Sachem East football player dies after summer camp drill accident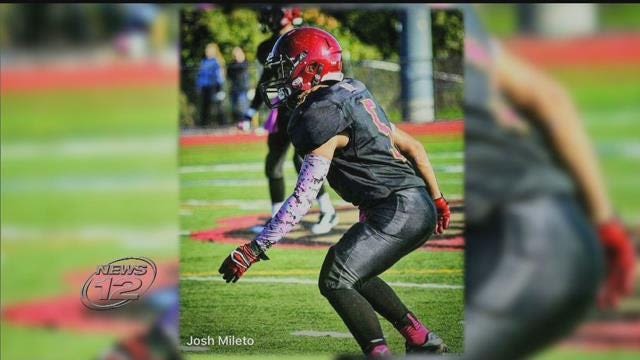 A 16-year-old about to start his junior year at Sachem East High School this fall died Thursday during a football training drill.
Sachem East High School and the entire community say they are heartbroken after the tragic death of football player Joshua Mileto.
Police say Mileto was among a group of athletes carrying a log overhead when it fell and struck the 16-year-old in the head. They say the accident happened on school grounds during an off-season football camp.
A vigil was held for the teen at the Farmingville Fire Department Thursday night.
On a football field in Patchogue, hundred prayed for the Mileto family.
Carlin Scheldorn, a recent graduate of Sachem East High School, says he did the same drill when he was on the team.
"Unfortunately I can see this happening if it's not done currently, because unfortunately accidents happen,"says Schledorn. "During football practice, that is during the summer, they don't have pads on."
The superintendent issues a statement saying in part, "The district is devastated by this horrific accident and words cannot express the grief we feel as a school community. We extend out deepest condolences to the student's family and friends during this terribly difficult time."
News 12 is told the football program will begin on Monday as scheduled.
Both districts will have grief counselors on hand beginning today.