Riverhead woman reunited with grandparents; uncle stuck in Puerto Rico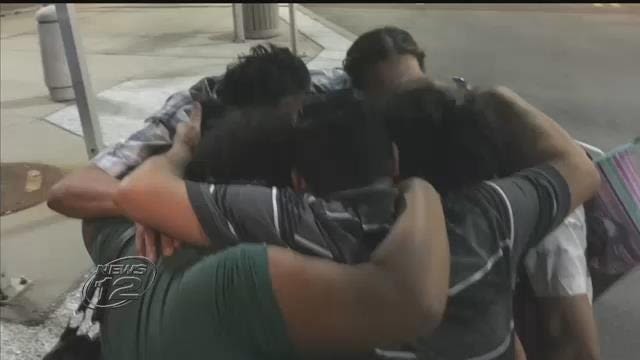 A Riverhead woman says she is grateful that her grandparents and uncle were able to board a humanitarian flight home from Puerto Rico Thursday evening after being stranded on the island since Hurricane Maria hit.
Jessica Ruiz says her grandparents, Gladys and Tony Carrasquillo, and uncle Jose Carrasquillo, left their Riverhead home to visit a sick relative two weeks ago in the southeastern town of Aguas Buenas.
The Carrasquillo family hunkered down inside a house while Hurricane Maria pummeled Puerto Rico with monstrous winds and torrential rain.
"The water came into the house. They slept in the flood for two days," Ruiz says.
On Wednesday, with much of the island without water, power or access to food, the Carrasquillo family managed to scramble to the airport in San Juan.
Jose Carrasquillo says they stayed the entire night to get a flight, and on Thursday they were at the top of a 1,200 person waiting list. The family boarded a humanitarian flight made possible by Delta Airlines, which flew them to JFK Airport.
"I'm grateful for life. I'm grateful for whoever made it possible to get them here," Ruiz says.