Reese's unveils 9-inch Peanut Butter Cup Thanksgiving Pie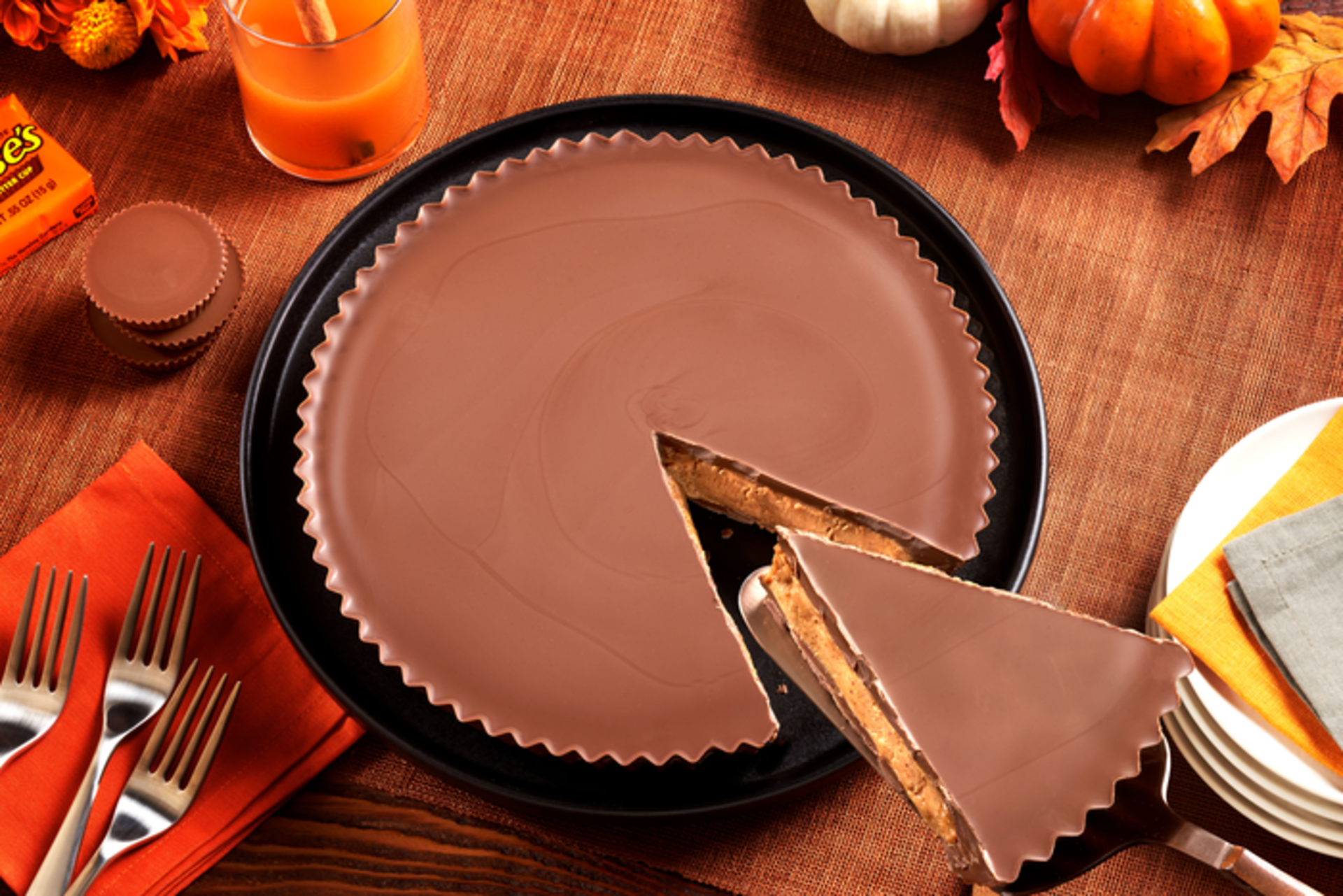 Reese's unveiled a pie-sized version of its iconic Peanut Butter Cup to be served as dessert this Thanksgiving.
The pie is 9-inches wide and made up of 3.4 pounds of peanut butter and chocolate.
Only 3,000 of the unique pies were made to purchase, and they were sold out on Hershey's website by the end of Monday.
The pie is the largest Reese's Peanut Butter Cup that has ever been on sale.