PSEG LI responds to outages as nor'easter blows through LI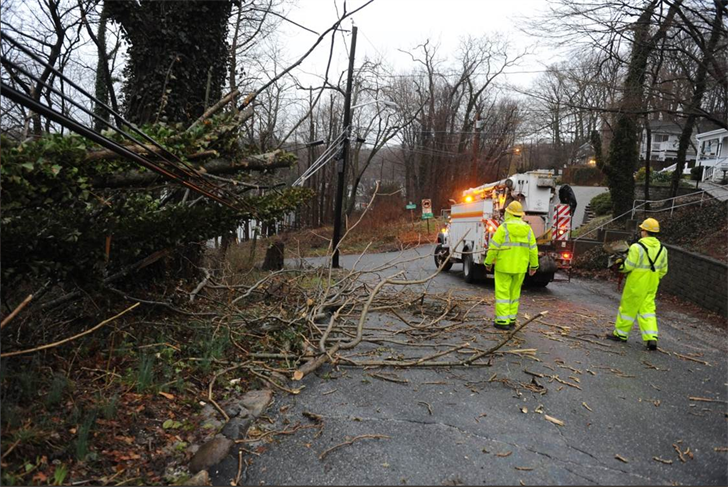 Tens of thousands of Long Islanders lost power Friday as the nor'easter churned up ferocious winds, keeping PSEG Long Island crews busy.
PSEG Long Island blamed the outages primarily on downed trees and wires from the high winds. It said it had more than 900 restoration personnel on site and that service crews would work through the night to respond to outages.
PSEG LI warned Friday evening that outage numbers could increase overnight due to the winds.
Customers whose power goes out can call 1-800-490-0075. Those registered for PSEG's My-Alerts service can text OUT to PSEG-LI.