Defense attacks Singh's credibility in Mangano-Venditto trial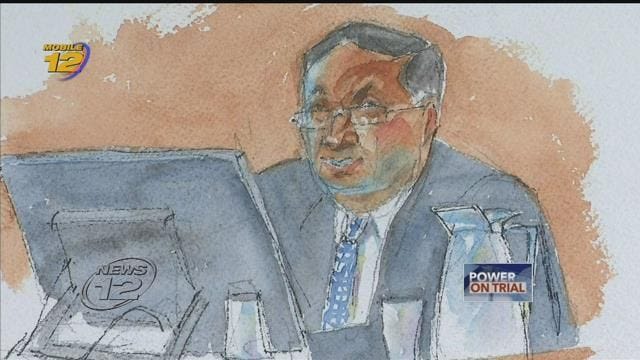 The defense attorney for former Nassau County Executive Ed Mangano continued to attack the credibility of the prosecution's star witness Tuesday in the federal corruption trial involving Mangano, his wife Linda and former Oyster Bay Town Supervisor John Venditto.
During the cross examination, the defense entered two text messages into evidence from Linda Mangano to Harendra Singh, asking him to come over to celebrate Ed Mangano's birthday.
In his testimony in the last week, Singh said he bribed Mangano and Venditto in an effort to preserve his restaurant businesses. The bribes included a no-show job for Linda Mangano that paid her $100,000 a year.
News 12 reporter Eileen Lehpamer said that Linda Mangano was crying in court when Singh denied their friendship, insisting that their interactions were just business.