Police: Vehicle vandals smashed windows, mirrors in Suffolk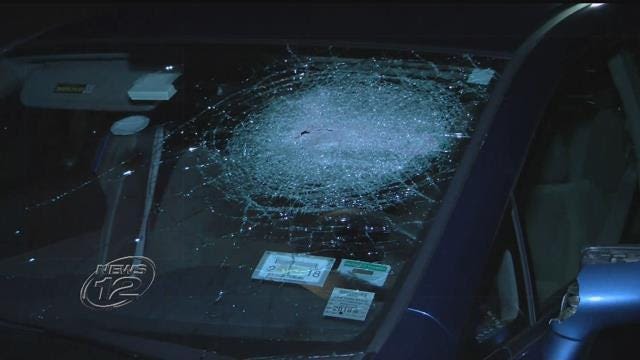 Police say several cars in Suffolk County were targeted overnight by vandals, and officers are now working to track down the suspects.
At least a dozen cars were damaged in the East Northport and Commack communities overnight. The affected cars had their windshields and windows smashed, and some side-view mirrors were broken.
Some of the streets hit during the vandalism spree include Caravan Drive, Barnes Lane and Cornflower Avenue.
Surveillance video captured at least one of the incidents. It shows a light-colored SUV pulling up alongside a car before someone jumps out and bashes the car several times, then takes off.
Some home damage was also reported. A window on a home was smashed on Greg Lane in East Northport.
Police say reports of the vandalism started coming in around 12:30 a.m. They say they quickly flooded the area with officers and used a helicopter to search for the suspects, but no one has been apprehended in the case at this time.
Authorities are urging anyone with information to call Crime Stoppers at 1-800-220-TIPS.